Day 1! Tuesday, June 29, 2010

Today's route:
Venezia, Castelfranco Veneto, Valdobbiadene, Passo san Boldo, Trichiana (lost my map!), Carnica (SS52), Lago di Sauris, Feltrone.

I arrived at the port of Venezia at around 8 am, so I slowly left to Castelfranco Veneto after calling Nicola first to ask about his day's schedule. He advised me that he had to see his doctor and would not be at home before 4-5 pm. so, I had the day to ride northwards...

My first stop was at Castelfranco Veneto, where the known Market2ruote shop is. I was in need of new waterproofs plus a set of winter gloves, so I got both. I have to say I bought my first ever Dainese and Goretex stuff! I got some nice gloves at a 30% discount; maybe they were last years or earlier model, but who really cares?! I would test them a few days later on the Grossglockner!

After spending some time there, I rode to one of my most favorite passes, the Passo San Boldo. I rode to Valdobbiadene, then through some very small and very scenic roads, I turned north at Tovena, and did the famed small Passo!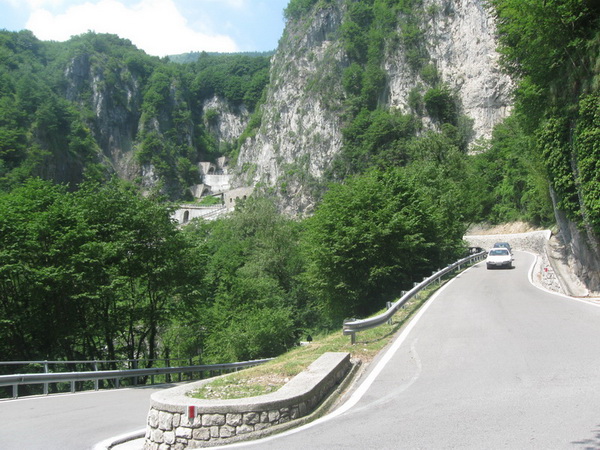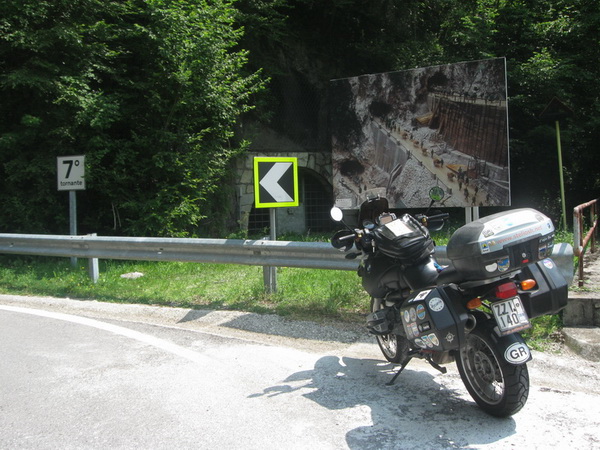 There's a new sign on the roadside showing a period pic of how the pass was built. Amazing!
After I rode up the passo, I stopped at Trichiana, called Nicola again and asked for advice on the nice roads ahead. He suggested a nice road alongside a valley at Carnica, so I took it (SS52). After leaving, I forgot my map on the back seat of the bike, and of course a few meters down the road it flew into the wind, me not realizing until I next stopped at some Forni village on SS52 for a cigarette...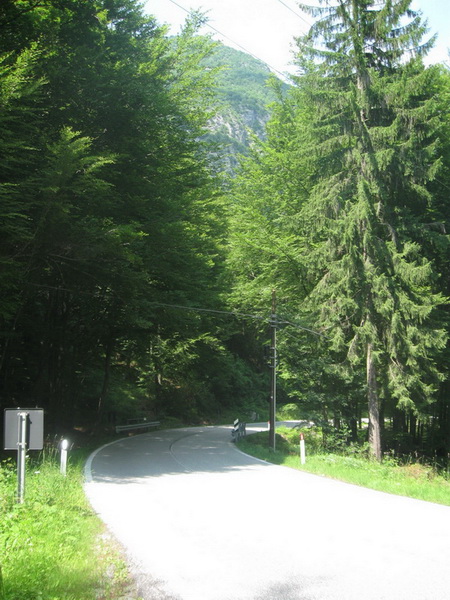 On the SS52...



I found a road deviating towards Lago di Sauris, through Passo Pura, but there were signs (in Italian!) that I was not sure how to interpret, so I didn't do that pass, thinking it might have been closed (which, it turned out later, wasn't!)
So, I continued towards Lago Sauris on the other side of the mountain.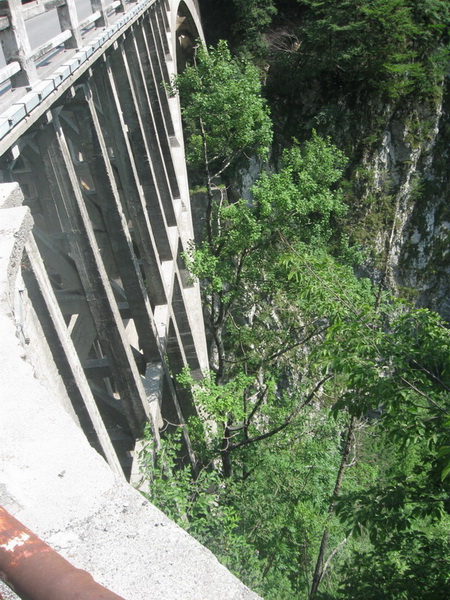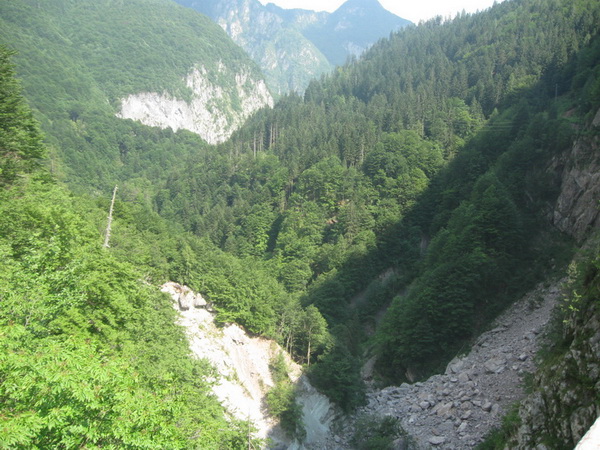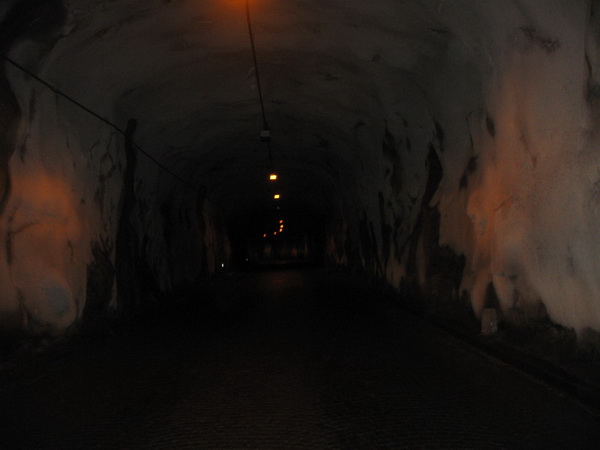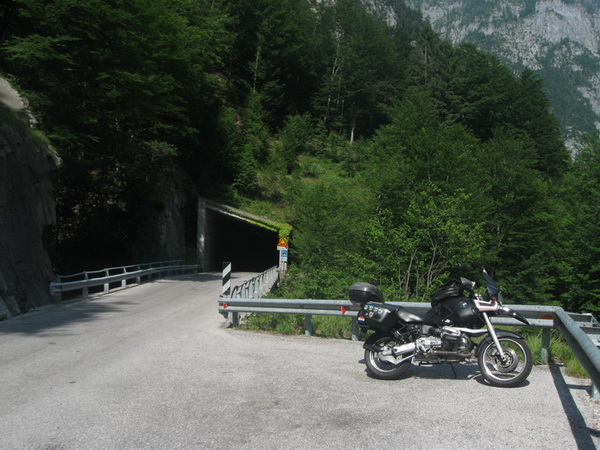 The road is very narrow and very twisty and I met a bunch of other bikers on Japanese Supersports, who must have had a quite hard time doing the tornanti and the bad surface... Poor guys!
There are a couple of tunnels, very short, thankfully, because they were also very dark and narrow!!! The valley bridges were spectacular as well...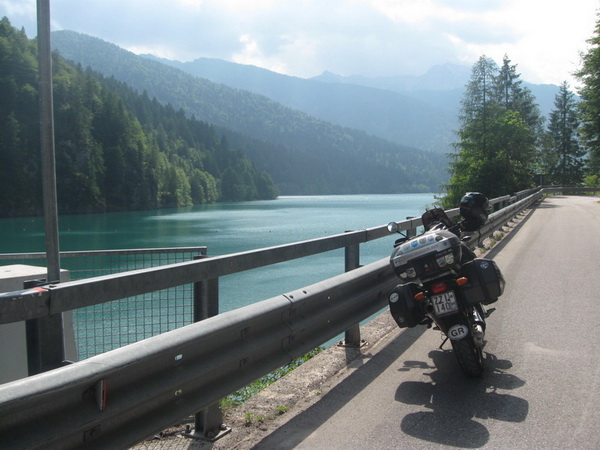 Lago Sauris. Lovely place, and on the other side of the dam there's a road going to Passo Pura! If only I had braved earlier!!!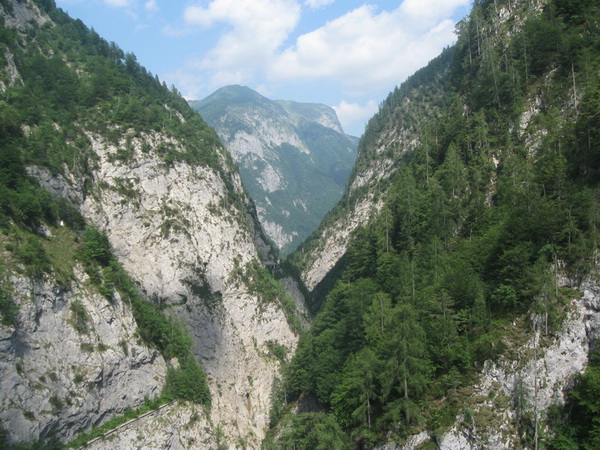 The look down the valley is very spectacular. Very Carnia...



The last tunnel before the lake Dam. Unfortunately the road around the lake was a big detour, so I took the same road to get back to Carnia...

Later on, I found Feltrone, thanks to the GPS, and incredibly I didn't do a single u-turn!

In the afternoon, Nicola and Manuela took me for a drive in Carnia. first stop was at a nearby village where there was a clock factory of sorts, and the people have filled the village with all sorts of clocks!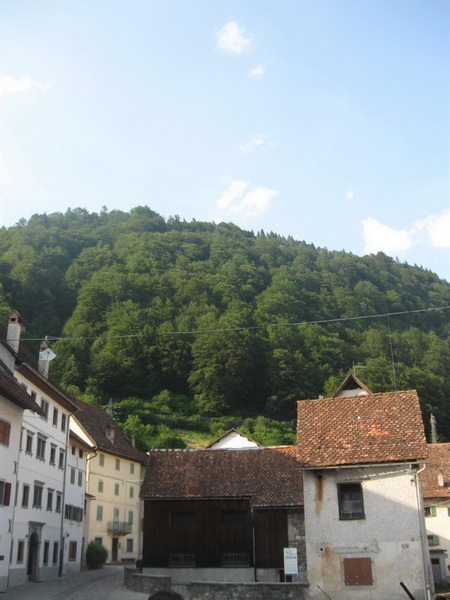 Nice vistas above the village...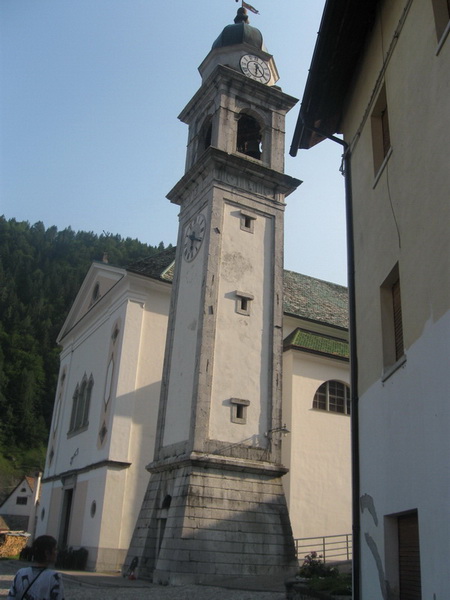 A tower clock.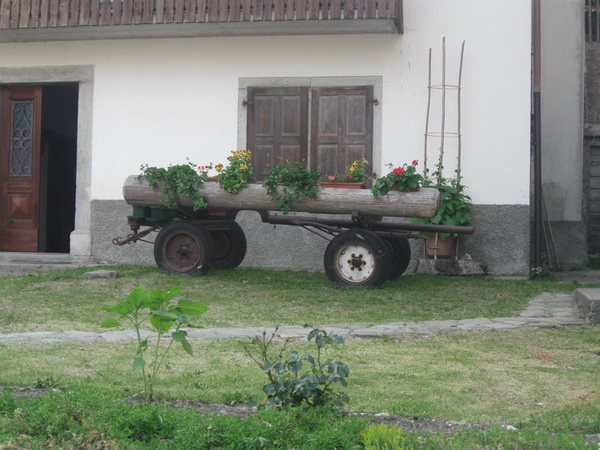 Not a clock, obviously, but nice nonetheless!!!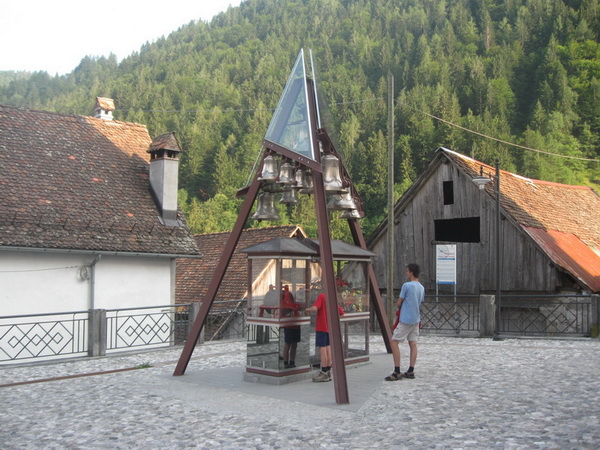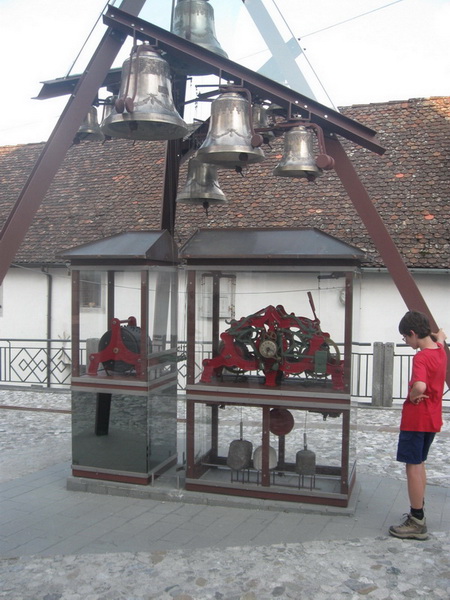 In front of the church. It works, of course.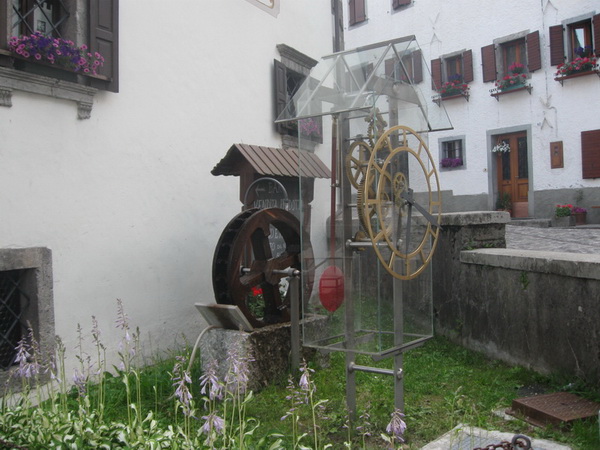 Another impressive water clock!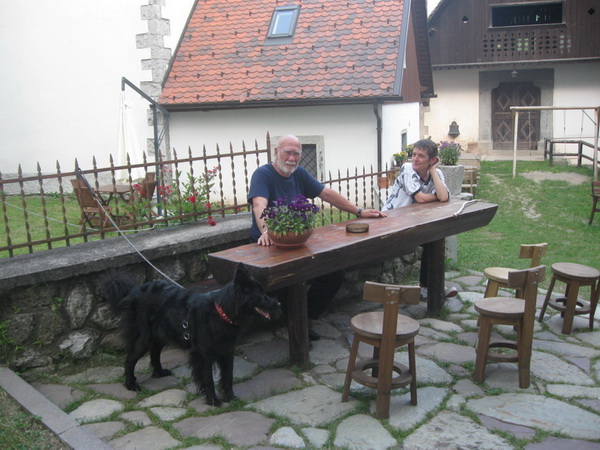 Nicola and Manuela.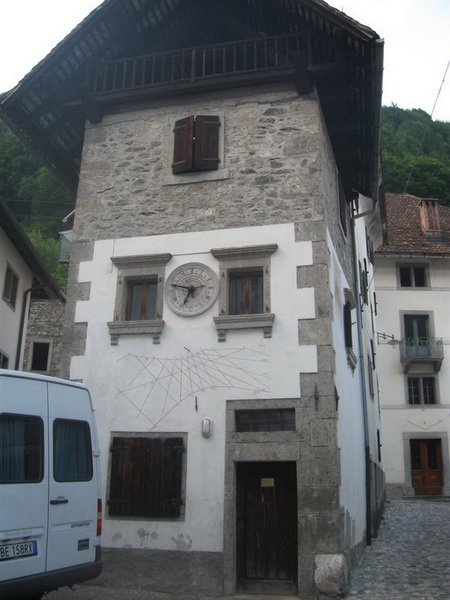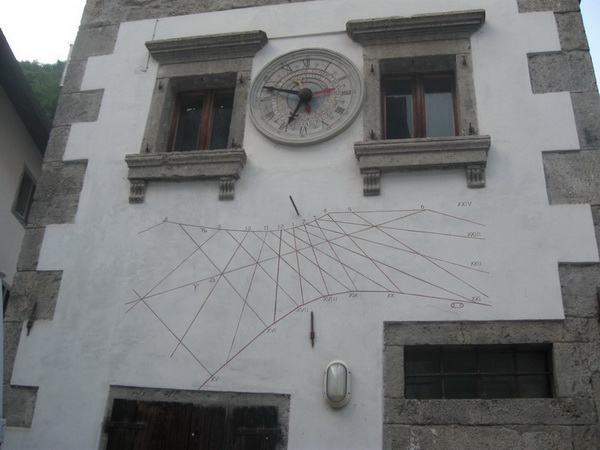 A sun clock, I think.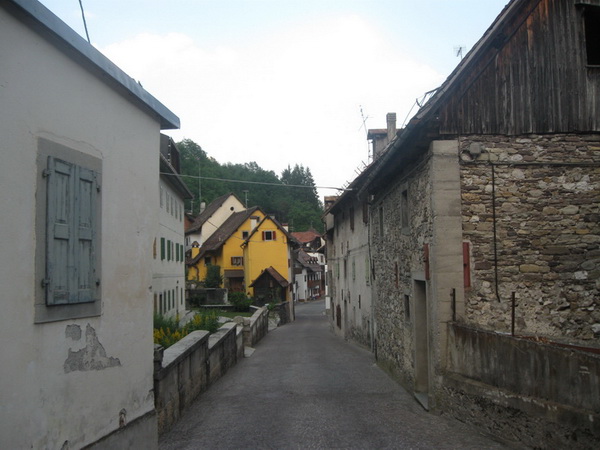 A yellow house!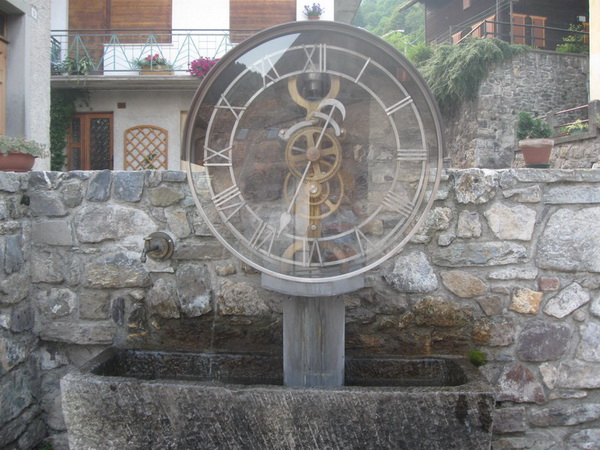 Another water clock!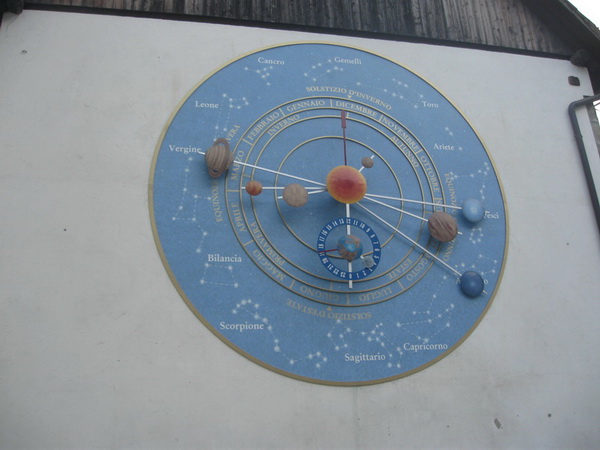 A season clock.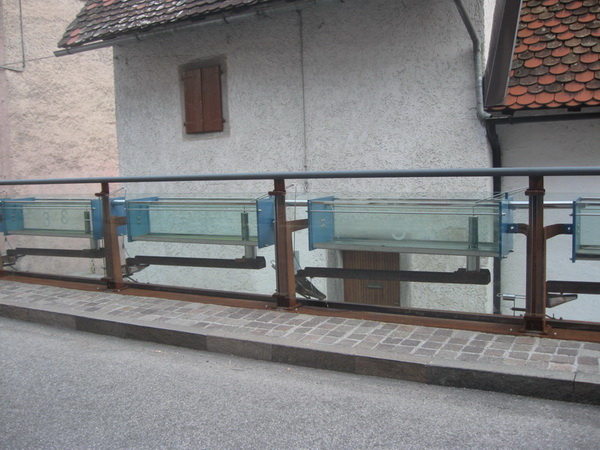 This was nicely executed but not showing the correct time!!!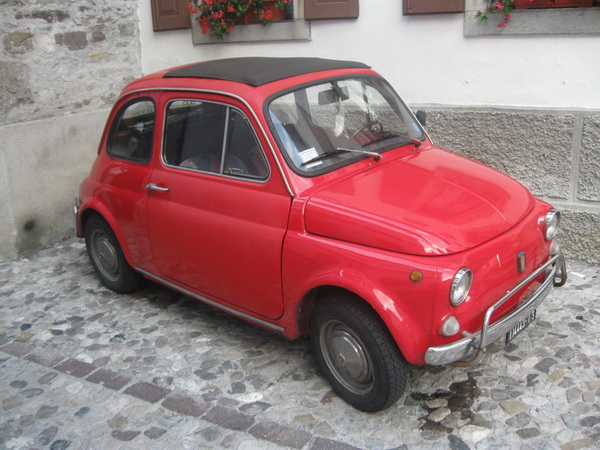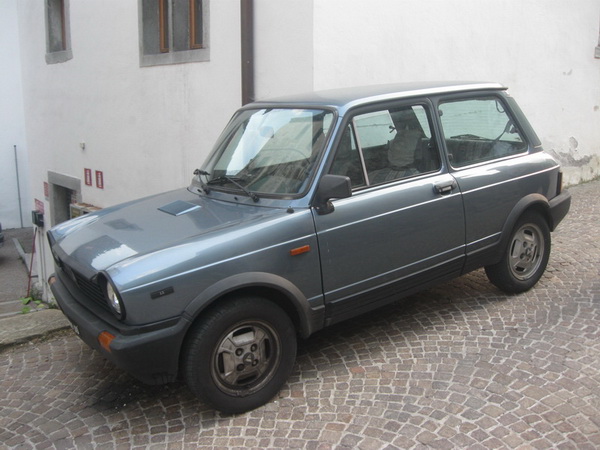 Some nice historic Italian automobiles: A Fiat 500 and an Autobianchi A112LX. There was also an old Alfa Giulietta Junior spotted in the village, all in very good condition!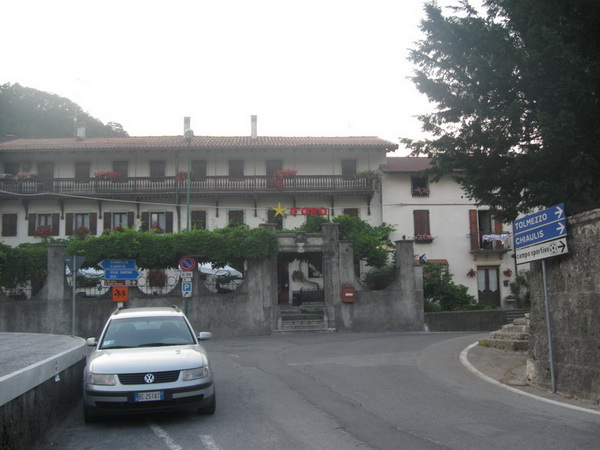 Later we had an excellent dinner at Star d'Oro. A historic place for Carnia, as it turned out from the stories Nicola and Manuela told me...


---
Day 2, we leave Carnia towards Dieter's home.