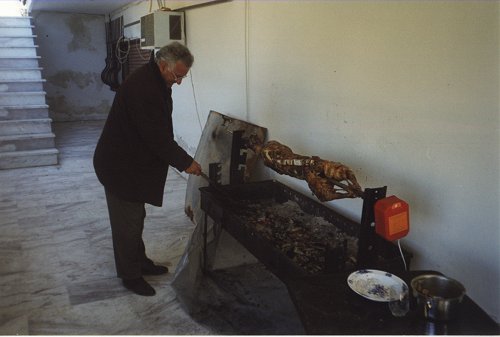 Granddad Jason is taking care of the small goat we roasted!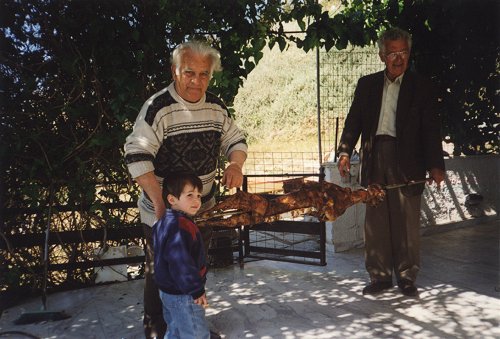 ...but the one who should be credited with the expert roasting, since 6:00am was uncle Nikos, (granddad Jason's brother). Here, readied at last... around noon, the little goat is moved to be cut in pieces so...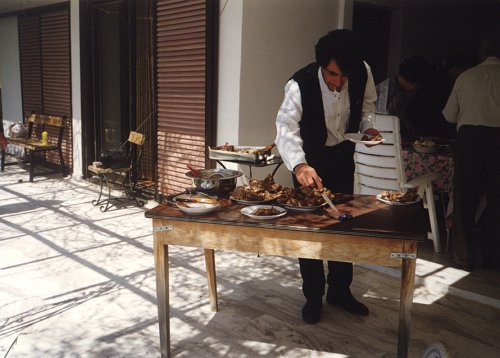 ...we can all take the delicious Easter Lunch! yummmmy! :-)))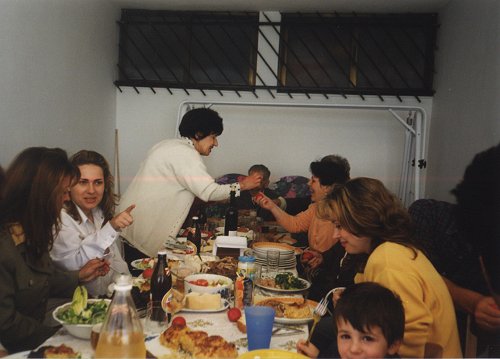 The Easter ethics call for some light "egg smashing"! Just for the good wishing of it!
A few days before Easter, specifically on Good Thursday, its a custom, here in Greece, that we paint boiled eggs, red color, then we keep them till Easter Sunday, and we smash with eachother! (...needless to say I smashed them all!!! hehe!)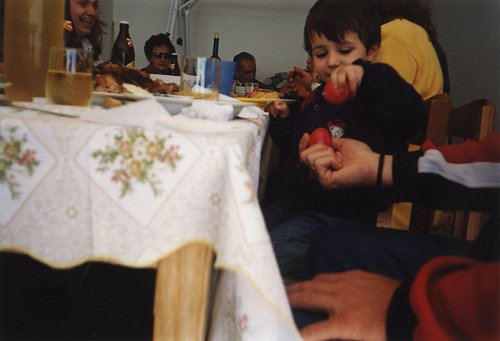 ...and... of course, Jason wont miss the fun of trying to smash my egg, here! :-)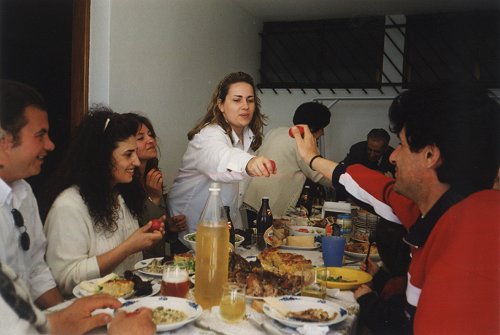 ...not to mention Geo, Jason's godmother! She TRIED too...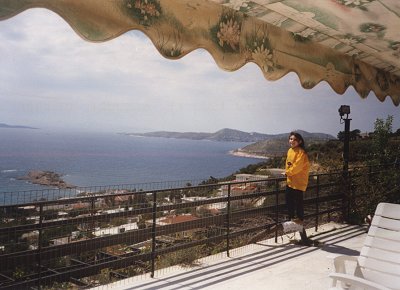 The view out of my wife's sister's home, is really astounding!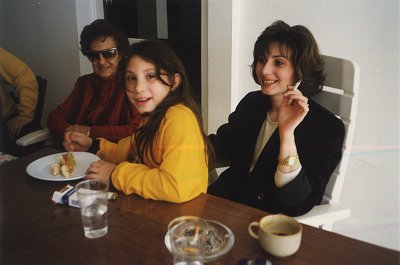 ...after the lunch... it was coffee and dessert time... Ophelia, Eleonora, and grandma Susie are enjoying themselves...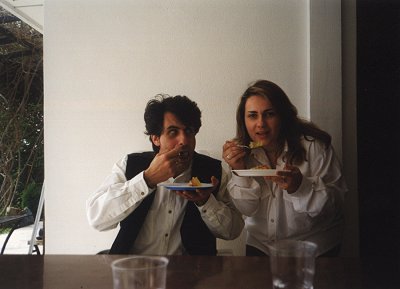 ...and so do I and Geo... In this contest... I won, of course! I had half the cake, while Geo stopped at just the 4th piece!
---
Some backgammon was also due...
and... here's what our new countryhome looks like... Full of furniture at last!