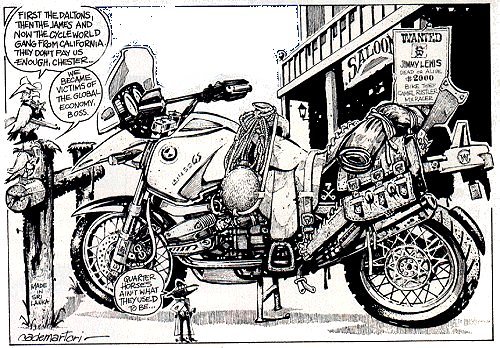 boy... the new 1150 GS!

Top left : First the Daltons, then the James and now the CycleWorld gang from California. They don't pay us enough Chester...

We became victims of the global economy, boss.

Bottom left : Quarter horses ain't what they used to be...

Top right : Wanted. Jimmy Lewis. Dead or alive $2000 Bike Thief, camel rustler, mx racer.
---
Stel's note:
(Jimmy Lewis is the american reporter of CycleWorld who raced this year's Dakar-Cairo, on a 900cc BMW twin racer and finished in the top 5 pos.)
---
Okay! here will be our own GS1150!!!!!!!!
and a FUNNY pic of me aboard a Yellow R1150GS!