ATTENTION!

whatever I do here, I do on my own motorcycle and I take responsibility for it, my own motorcycle!

If you decide to do something along these lines and break/disarm/annihilate/exterminate your motorcycle, it's totally your own responsibility!

So, as clearly as this can be said: I AM NOT RESPONSIBLE for your damages!!!!
---
How to repair a broken side panel tab
Quite often a tab of the side panel will break, when pulling the side panel, or when trying to push it back in position.
Being a very old part and quite rare to find, but also easily broken when working with it without love and compassion! Ohwell, did I mention it is 24 years old, too?!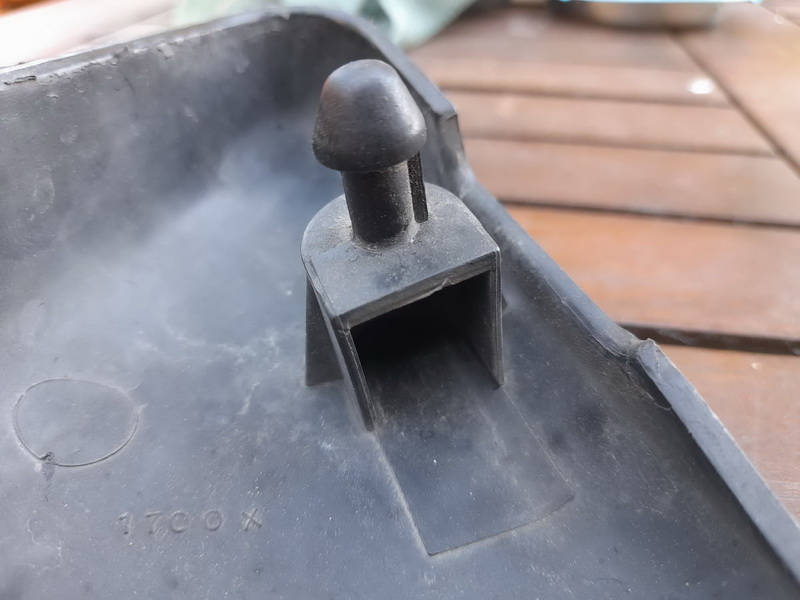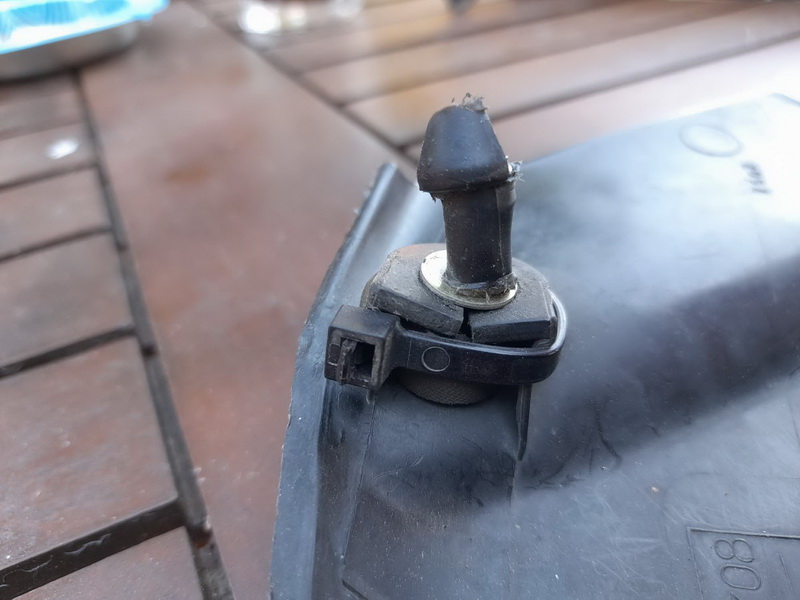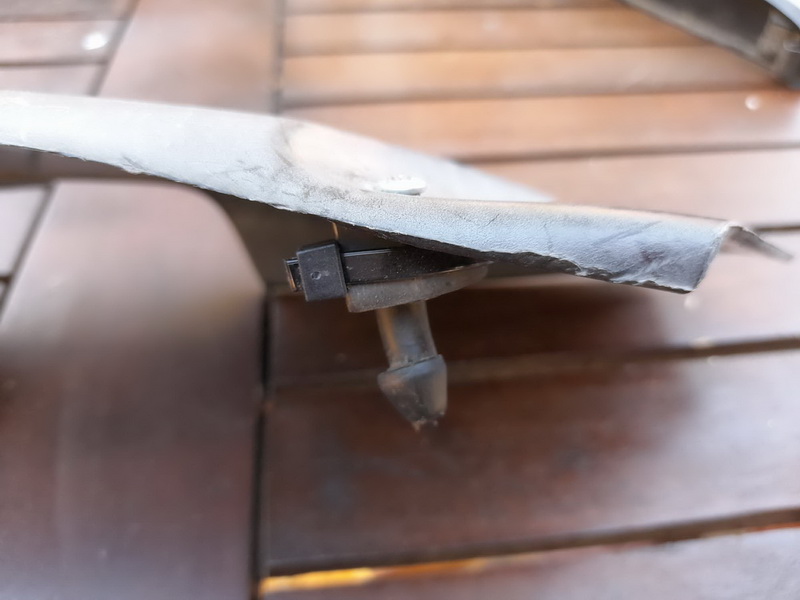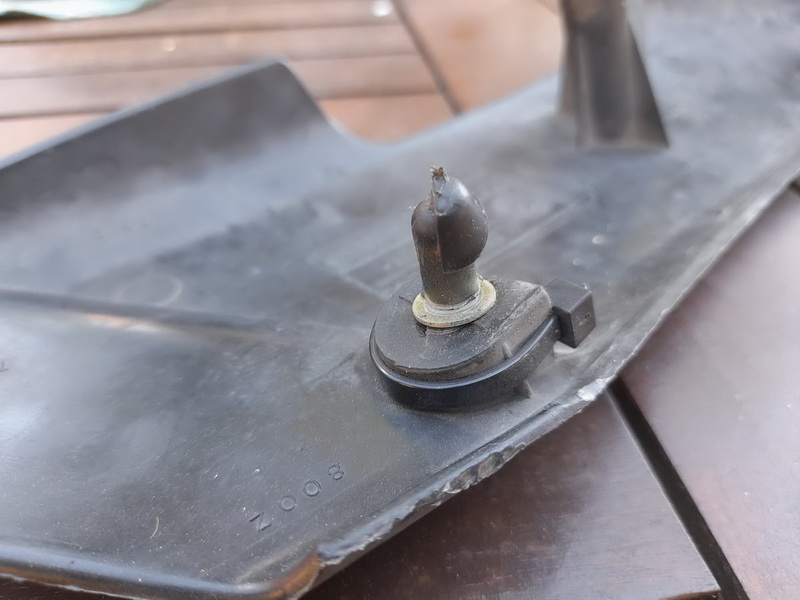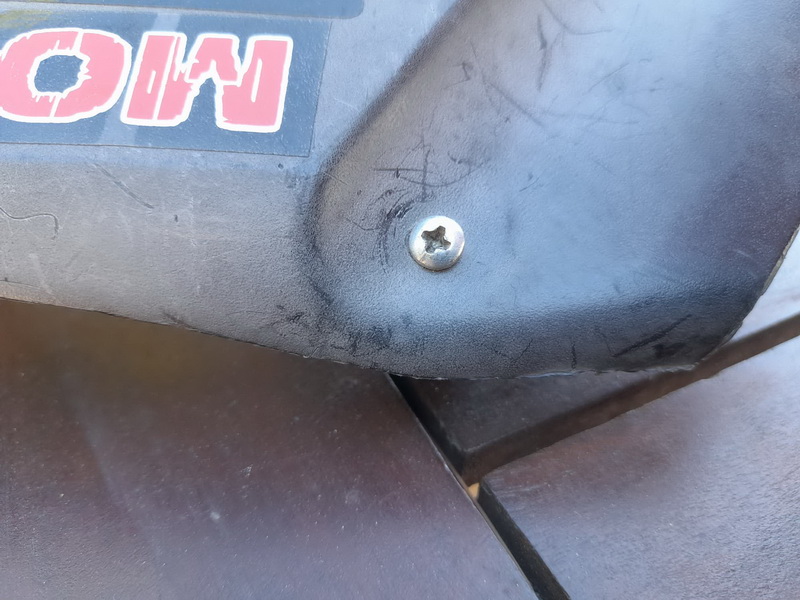 What I actually did:

I cut a small piece of hard rubber hose, like the one used in the fuel tank. I cut a cylinder of 8-9mm height.
I pushed it right below the tab's base. This base may be broken as well, so I used a tie-wrap around it to keep it as stable as possible.
I drilled a 1.5mm hole through the bottom of the broken tab itself, so I can make the screwing easier. Make sure you don't exit on the other side!!!
What screwing? I used a 4X40 (metric) self tapping screw.
It's keeping everything tight!
Use washers also if you wish to maintain distances.