As the world knows, I live very near a lovely mountain, called Penteli. How near?
About 2 km from the nearest local practice MX track! That near! So, what best way to spend a nice Sunday morning along with the family...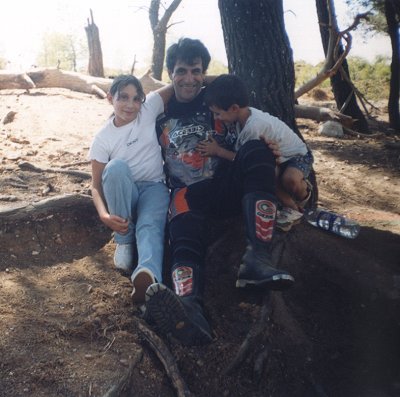 My support crew!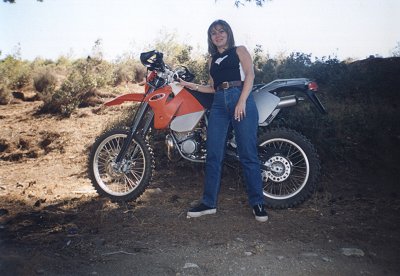 ... and my mechanic!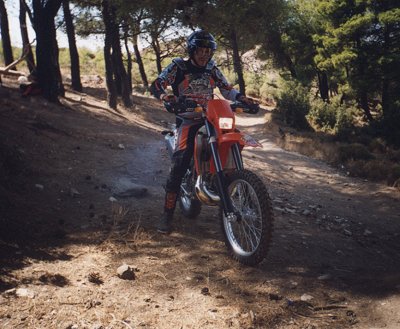 So.... this is what Penteli looks like...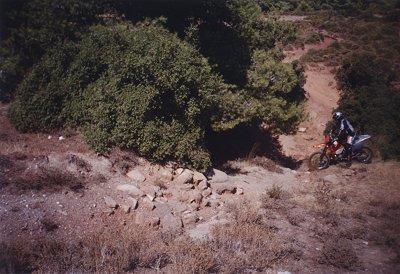 It may look like a tough trail, but it was just butter on the KTM's bread!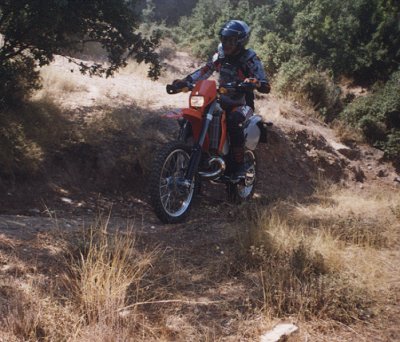 Considering the bike is still overly rich (notice the exhaust smoke, too), it behaved quite nicely in tight trails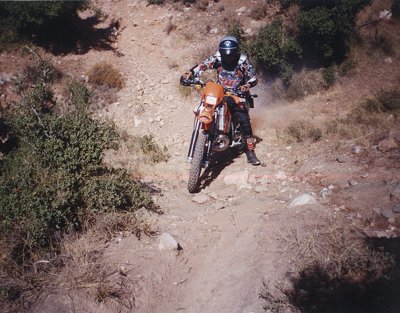 Still in that trail....
---
And a few more pics :-)