June 19, 2002.
It was about due time for a rear tire. The cheap alternative was this: A MITAS C10 soft compound motocross tire. Talk about 45 Euros, fitted!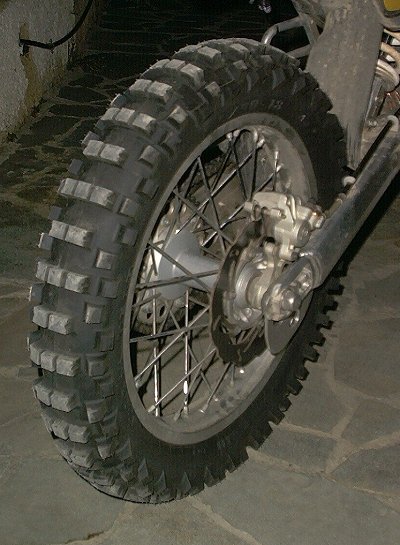 After about 12 km's worth riding from the tire-shop to work, then home, first impressions: The rear feels like a... boat floating over the waves. I was too tired to check the pressure, but I will do first thing in the morning. The feeling the tire gives is not of sliding around, but really I feel the knobbies squirting and moving around. Alas, the tire needs some sort of break in, like they all do, when new, and I recall some likely feelings when I originally bought the KTM with the OEM Bridgestone ED660 on.

We shall see...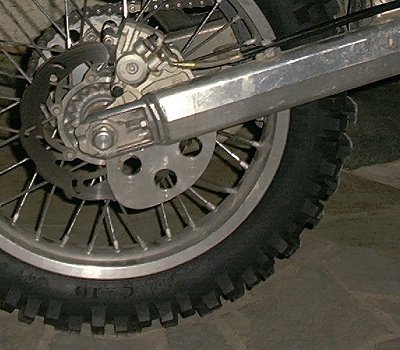 While at the tire shop, we got a shark fin to protect the rear disk brake. It's made from Aluminum by Paul Kassimis, another enduro crazy ('02 KTM EXC250 owner!). Also cheap protection at 19.68 Euros.
Paul also makes aluminum skidplates and rear fender racks for virtually every motorcycle model. Just ask!