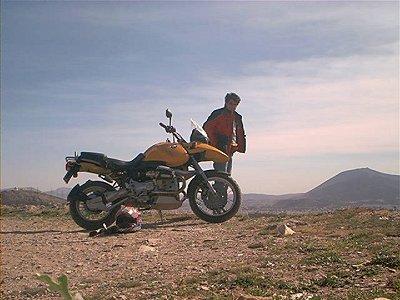 Today, March 23, 2001, I took a first test ride, with the importers' demo bike.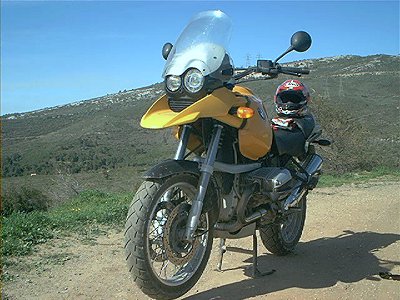 The whole ride lasted only two hours, since the bike had another rendezvous with some other happy future owner.
But I sure took the feeling of the bike, in heavy traffic, a few kilometers of motorway, and some streets of my neighborhood.
The new R1150GS is quite impressive. You can't deny it :)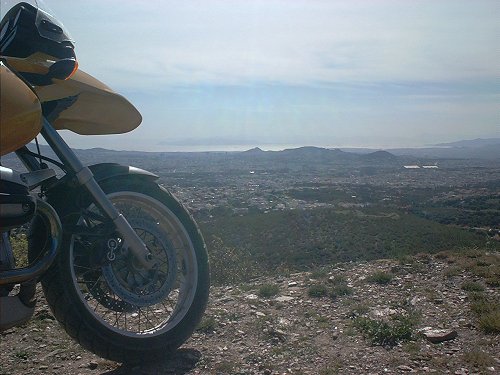 The view from my own mount Penteli, down to Athens, is quite good, on this lovely sunny day! :)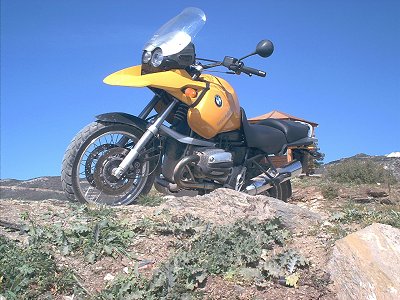 No... I didn't go off road riding! I rode about 40meters of dirt to get up there :)
Oh..... and here is the new for 2001 colors! Blue/Silver.
---
and a FUNNY pic of me aboard a Yellow R1150GS!