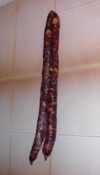 first we need sausages... preferably, homemade... from some mountain small village from central Greece... ;-)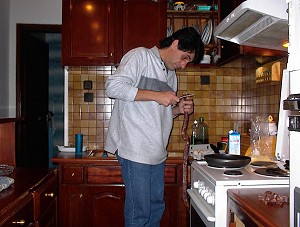 hmmm try cutting them like this? most probably u will end with a cut finger instead! try this... below?!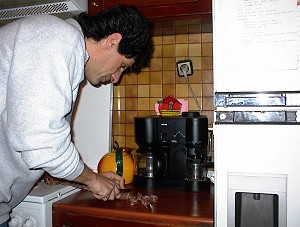 much better... thank you! ;-)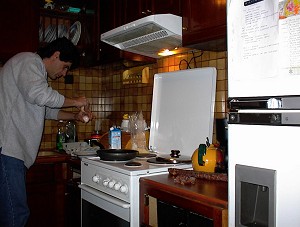 ..then we break the eggs... 2 only I had here... oh well...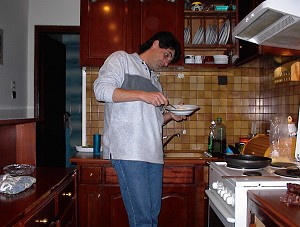 do them a good shaking... after we have added some sliced salty cheese like Cretan Graviera, some fresh milk ...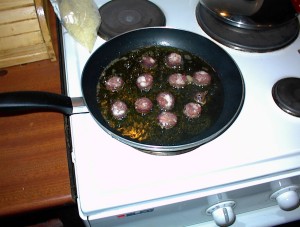 we better though let the sliced sausages get some "color" first... then...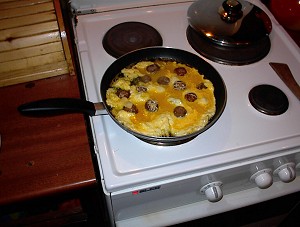 ...we add the mix of eggs and stuff... wait for it to get ...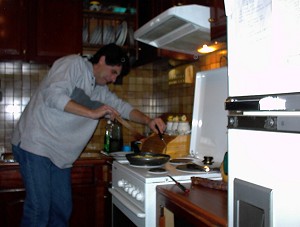 hmmm HOT! ouch!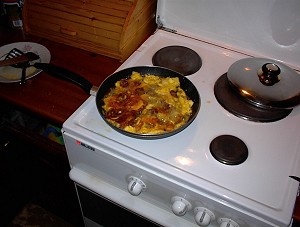 ...almost done now... any second... hmmm lets see...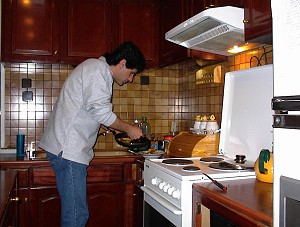 its READY!!!! Yooohooo!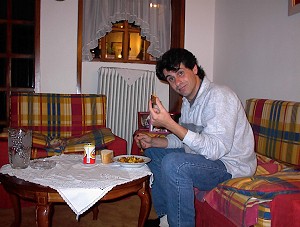 ummm want some?! hehehe!