A '70's Japauto Honda 950 SS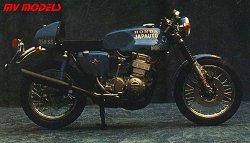 (Click on above image to view it larger, at: 799X457 pixels, 57kb)


The news from my Italian friend Manuele Villa are coming steadily...

The Japauto Honda 950SS is his latest attachment to me for your joy... Today I send you another three pictures: A '70' Japauto Honda 950 SS. It is a large scale (1/8) kit from Heller. All these french models were beautiful but, unfortunately, they are discontinued, only the BMW R100RT models in French Police version are still in production. I don't know why, but i detest French people!! I found it, some years ago, in a little model shop, situated in Stadiou str. (near Omonoia sq.), in Athens.


Left side view
534X378 jpg, size: 32kb

Right rear side view
364X353 jpg, size: 22kb

Click on thumbnails to view the large images...
Main modification :
Wheels with lathed aluminium rings with 0.4mm steel spokes
new decals (from stock, the original one i found was too aged)




And a request from Mr. Villa...
Addressed to anyone reading these lines...

I have only five models by Heller in my showcase:
Laverda 750 SF
Norton 850 Roadster
Kawasaki 1000 LTD
BMW R100RT (gendarmerie)
BMW R100 S
Now I am searching for a Laverda 750 SFC and a BMW R100RS, can you help me ?
Any help, will be greatly appreciated... Please write to Mr.Manuele Villa



Back to the plastic motorcycle models....
If you'd like to see your models in this page, all you have to do is e-mail me and the rest will be my pleasure!
My e-mail address is: steliosh@steliosh.net