Well... yes, we do have a boat, too!

Nothing really fancy or fast, but enough to bring a smile or two during the summer time!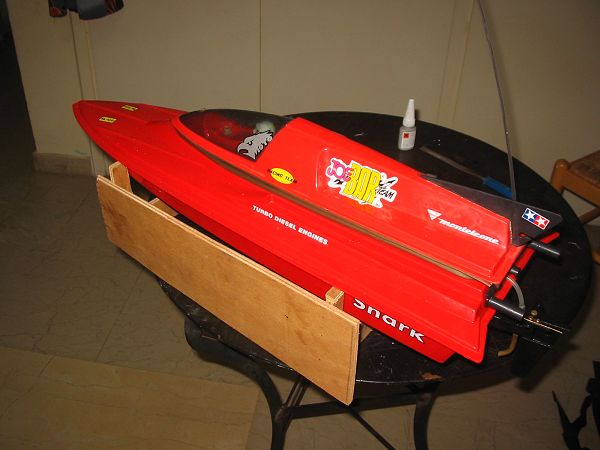 The boat is electric, of course, and it's a Monteleone Shark, dating back to the (very) early 90's!

It's a very simple boat and that's a plus, considering it has been in the sea water a few times when new, and then it was neglected to the back of the attic for 15 years or so.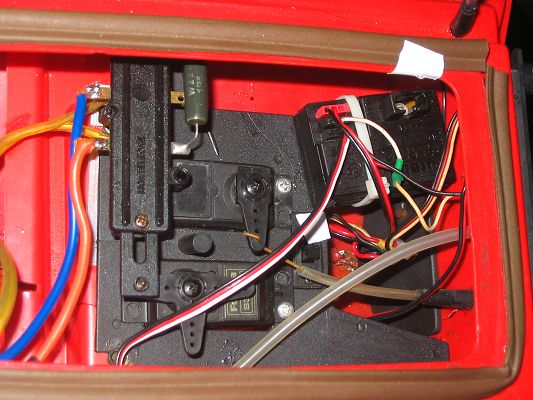 The electrics are completely of the "back to basics" variety: A 27Mhz receiver, two Futaba S3003 servos, all together powered by four AA-sized rechargeable batteries. The throttle servo moves a very basic mechanical speed control and the steering is done via a watertight cable directly on the rudder.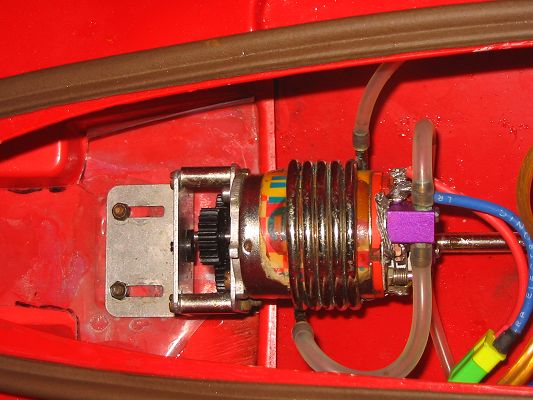 The motor is the simplest thing that could be found in 1990, bar the tin-can Mabucchi 540. It's a Trinity Monster Marine Stock motor of hmmm... 21 turns or maybe 27?! Who cares, anyway!

What is more interesting is the Trinity watercooling system which feeds cold water to the motor brushes, then routes around the motor can and finally using fuel line it sends it back to the sea through one of the rear "exhausts".

I can tell you that it honestly does what it's supposed to do, because after every 10 to 15-minutes session of full-throttle running, on Team Orion "cheapo" 2400mah NiCd's, the motor would come out of the water barely warm!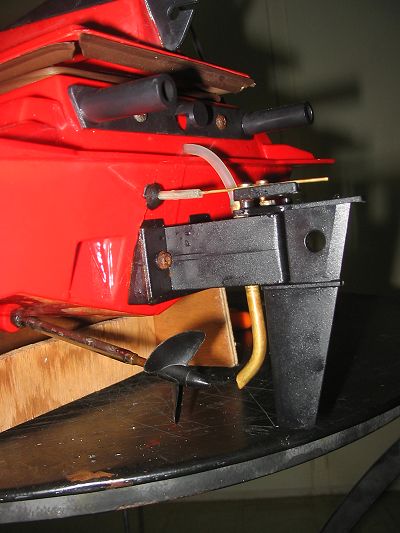 A detail of the rear rudder and the watercooling induction system.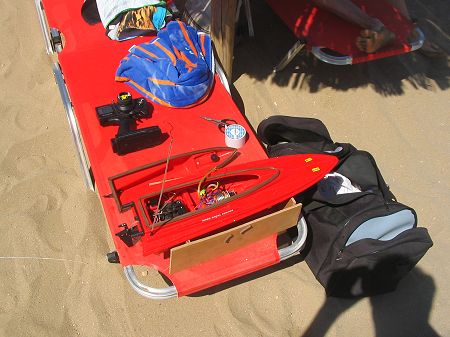 The boat at the beach of Schinias (NE of Athens), where we ran it two days in a row!


---
Last update September 17, 2005
---
More pics and a video here!