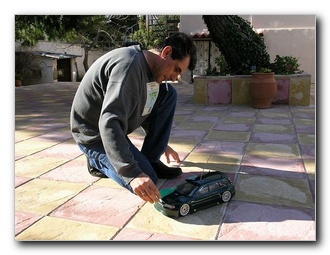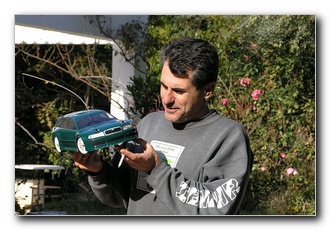 Into my back yard... It's not entirely good looking, but I tried! Hard!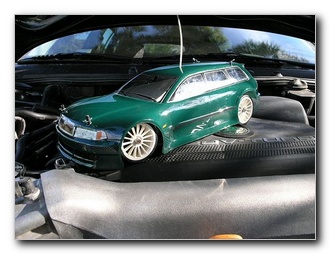 Into the (real) Skoda engine bay...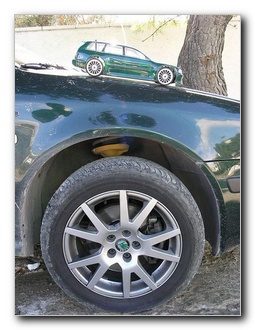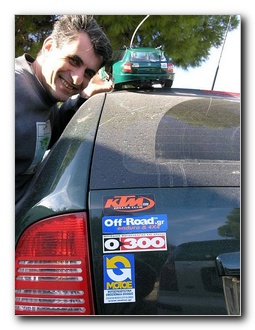 I tried to match my real car's detailing! Even the stickers on the rear hatch!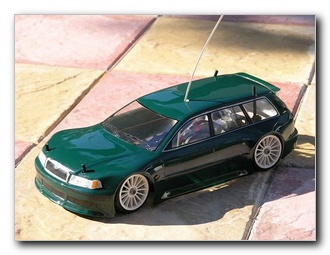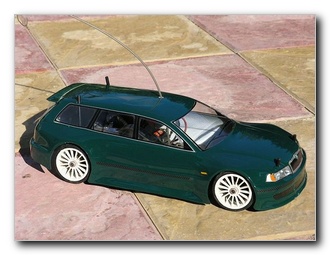 Truth is the white "WRC" wheels don't do it justice...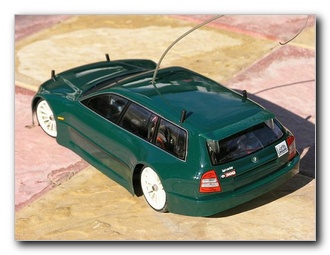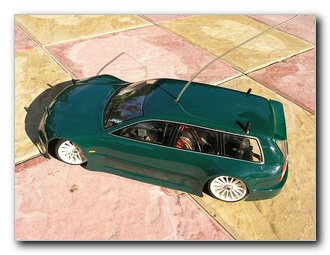 I didn't use HPI's huge rear wing because it was just... huge! Instead I just stuck a flat piece of lexan on the wing stays, to fill the gap.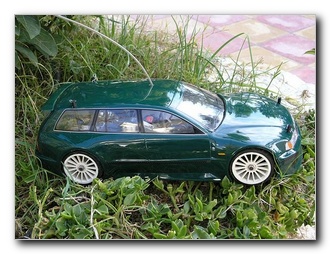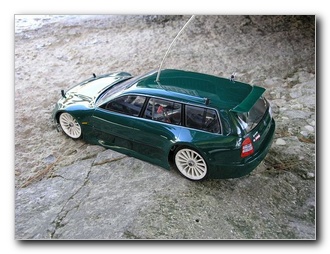 The HPI body is not the best I've seen, after having detailed the Elise and the Focus, not to mention a Subaru Supersize, I had done earlier this year for my Lazer ZXR. It is very... squat, to say the least and the proportions of the body are lost, even as an Audi. Pity...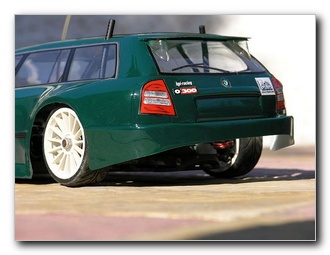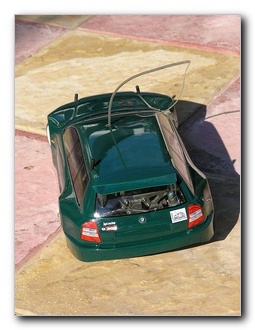 For stickers I actually cannibalized the Carson Octavia: You may notice front lights, grille and rear lights missing from it! Oh well...