Aigina, or Aegina island.

Where we spent a most beautiful week of vacation, the last week of June, 2001.

Aigina is located just 10 nautical miles south of the port of Piraeus, into the middle of the Saronic Gulf.

It's really a small island, being around 6 to 6 miles in each dimension.

We stayed at a friends rooms to let (give me a yell if you want his phone, or you can directly email him at irides@otenet.gr, his name is Andreas).

It's located at Souvala, about 5 km east of the port of Aigina.
The place is practically touching the sea. And as if this was not enough, it has a swimming pool about 10 meters from the sea shore!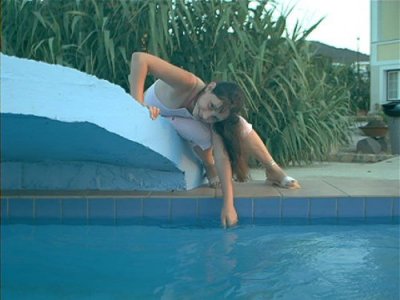 Eleonora liked the pool :)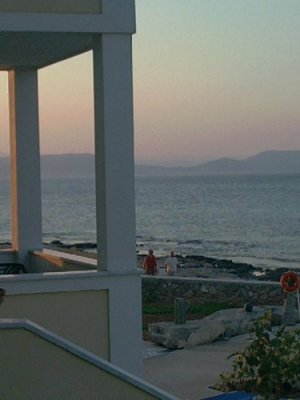 The sunset was really beautiful.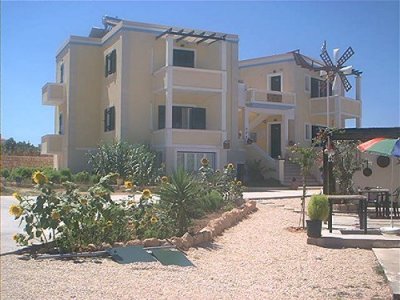 This is Irides apartments.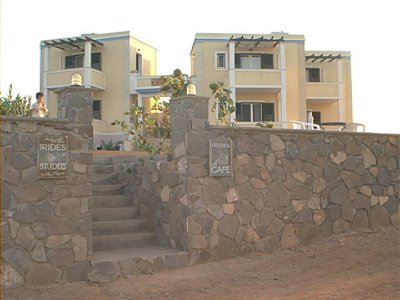 This is how it's seen from the sea.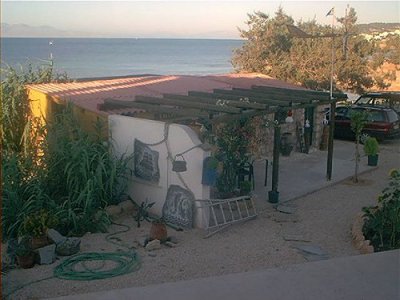 Time for a refreshment, or a cold (of course!) coffee?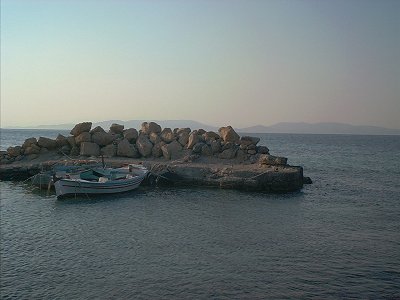 This little port was nearby, where Andreas' dad, was keeping his boat.
When he was out in the sea, we were quite sure that the evening menu would be octopus on the grill :)
---
Next....