Thursday, June 21, 2001.

A nice looking day...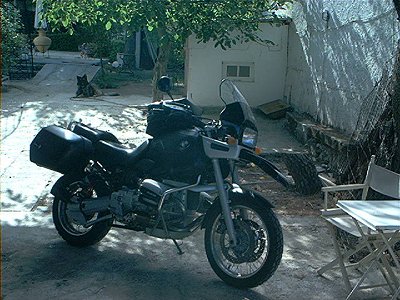 All loaded up, and ready to go! Rex (our dog) is looking at me, curious!

so why not travel a bit north?! Not much! Take the E75 motorway, from Athens towards Thessaloniki, and just before Lamia, at around the 225km turn left towards Delphi. From then on its about 80km of lovely twisties!

What are you waiting for?!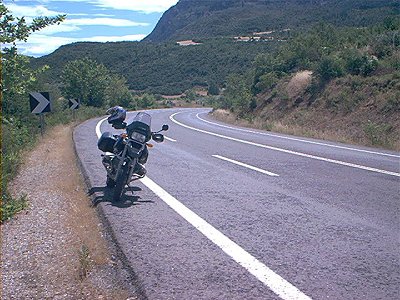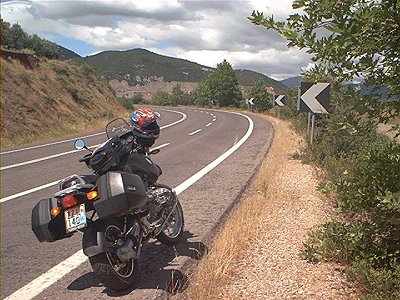 First come the lovely uphill wide twisties of Brallos. Here are two small examples of it. The asphalt is very good. So good in fact, that I managed to use the full tread width of my well-used Bridgestones!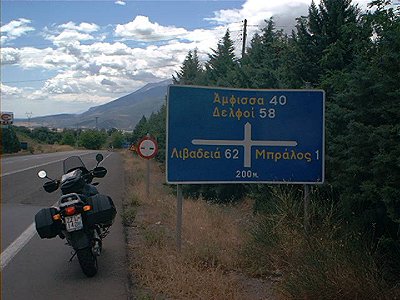 So.... for the non-Greek speaking, it says:
top: Amphissa 40
Delphi 58
Left: Livadia 62
Right: Brallos 1 (distances in km's).
(Don't worry, however..... the same sign in english was just 100 m. before this :)


---
And into the ancient place we went!
---
The background story.... what the bike felt like?! (text only, not pics in this one :)