The first week of May, 1998, we went to England...
Mostly London it was, plus one day at Manchester, to visit a few friends of ours. On arrival we took the tube for the first and only time, just to get us from Heathrow airport to our hotel. It was located in Russell Square, two blocks from the famed Oxford street!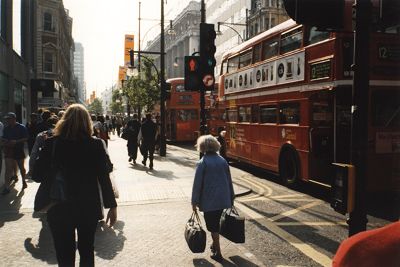 This is typical afternoon at Oxford Street. On the right it's the renown Selfridges.


So.. enough with words... here are the pics!


Oxford Street
Marble Arch
Hyde Park Corner
Hanover Square and some...
Manchester with Montresor
Manchester with Greg and family
And some more here too...
NEW!!!Trafalgar Square!
NEW!!!Westminster Abbey
NEW!!!The Big Ben!