We meet with Christos, you know the guy, from VOG, as =Karpenissi=, or =Apollo= among other nicks... and of course... first thing is to...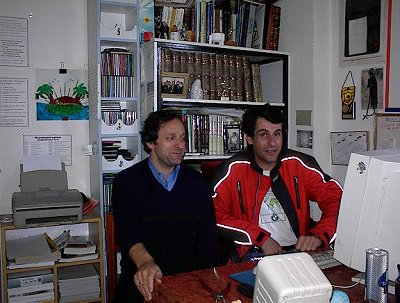 ...start the pc, and log into vog... some people will probably remember me telling them i was in Karpenissi... here's some proof, now :))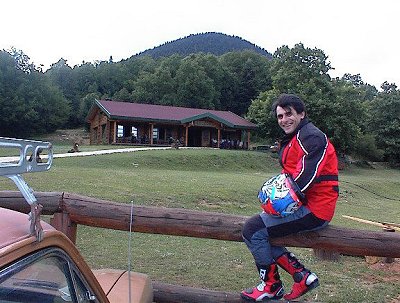 but... of course we wont stay in home... Next stop, is this amazing Jack Daniels saloon, on a green hill side...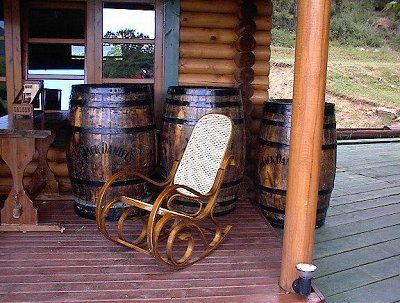 As you can see there are even the classic barrells, so you can throw... corks to them ;-)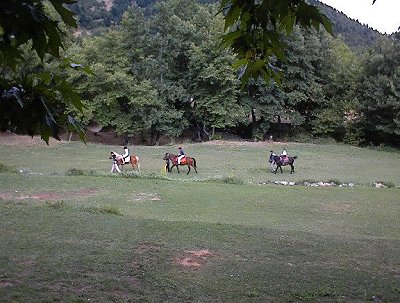 people will ride the horses, across the green land...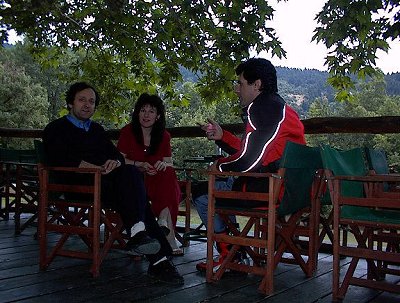 ...while Christos, his wife, and me, will have a cup of (cold of course) coffee :-)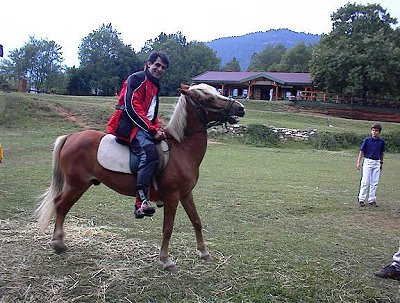 but... things dont always turn to what you wish... Christos had this fine idea of me riding a REAL horse... So... here I am trying to find where the he** are the brakes of the horse! (notice my roadracing boots?! haha... most appropriate for the occassion... I insisted to have my HELMET on, too... but the horse riding instructor ROFLed and said.. "NO!!!!")
---
After this ridiculous (for me) show... we went up high to the ski resort...
...alas... after this... i find it a LOT easier to handle 48 horses, even artificial, like those of my BMW, than a single ALIVE one ! hehehehe!