May 25 and 26, 2001

A memorable weekend, in which, me and my friend George, travelled about 1600 kms, in a weekend, leisurely and quite quickly, I admit, but we sure did enjoy every single minute of them. Riding aboard the trusty and rusty Fiat, we left Athens on Friday afternoon, about 1 pm, headed north. At about 100kms we had a delay of about 2 hours, because a truck slid in the rain and unloaded its container right across the motorway! No harm done anyway, so we continue. The first plan was to do a round circle like starting from Athens, going to Meteora by the afternoon (a 3 to 3.30hrs drive), then head west towards Katara pass and Ioannina, where we would spend the Friday night. A quick tour of Ioannina and its lake, was in order, then we would travel northeast to Kastoria, then back east to Edessa then to Thessaloniki and finally ride the quick motorway down south to Athens.

Due to the accident we skipped Meteora, and decided to head straight and quickly north to Thessaloniki (520 km of good and fast motorway in 8 hrs..... not bad huh?!). We spent the night in Thessaloniki, then on Saturday morning we did a few phonecalls, and voila, we were at Tavlaria Cafe, in Stavroupolis, where we met Jeni (of Netgammon fame), her son, and our old friend Bill. We had the ritual frappe (yes, Jeni makes one of the best frappe coffees I've tried!), then on Saturday afternoon, about 1pm we head west, towards Edessa, and its famous waterfalls.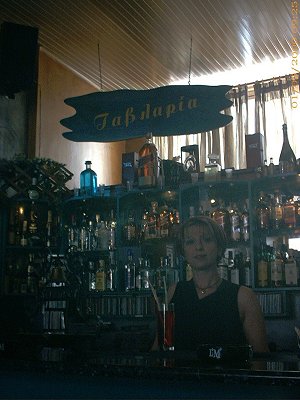 This is Jeni, also known as Paparouna in NG :)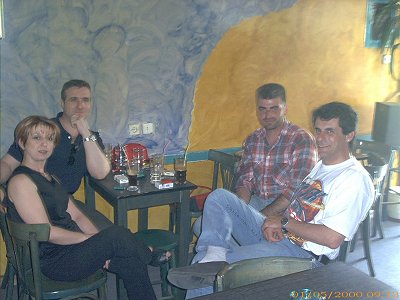 From left: Jeni, my friend George, Bill and me!


---
By the way, dont mind the dates and times written on the pics! The camera was simply not set correctly!!!!!!!
---
Lets go to Edessa and its waterfalls :)
---
Here you can see the maps of this trip.