Its Friday, May 18, 1999... Around 4pm...
We arrive at Santorini Island International Airport!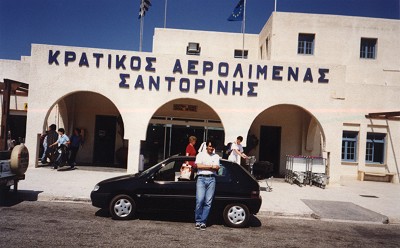 a brand new Citroen Saxo 1.0 was waiting for us!
WARNING : ...dont ever rent a BLACK car with no A/C in the summer!! :-)
But before we proceed... here's where Santorini is located...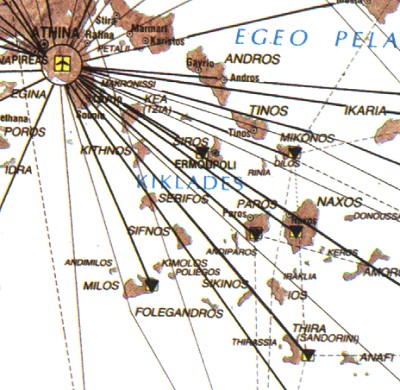 and here is what Santorini looks like...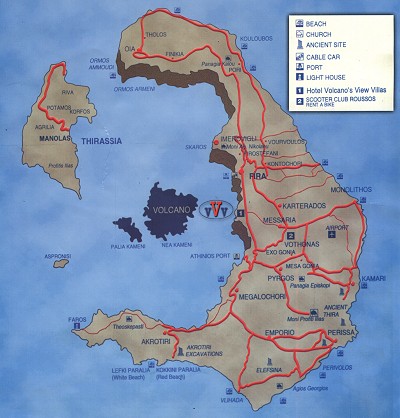 VVV is the VolcanoViewVillas, the hotel we stayed at. You can see also its own Web page at: http://www.greekhotel.com/cyclades/santorin/fira/volcano/

Also... some more info on Santorini can be found here:
http://www.santorinitoday.com

And of course here are the pics of our earlier visits to Santorini!
---
So... we drive to FIRA... the Island's capital.