Day 1 (July 30, 2005):
Ancona to Salo, Lago di Garda. (365km)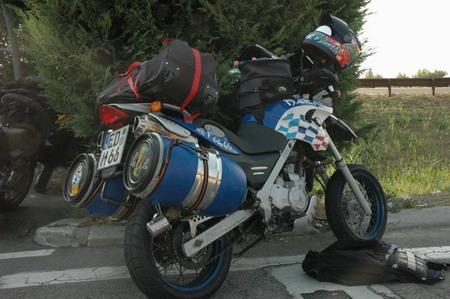 On the autostrada we stopped for gas and some water; it was very hot, indeed. Almost as hot as was Greece the previous day... So, at the gas station was this girl with her F650GS carrying all the... necessary stuff!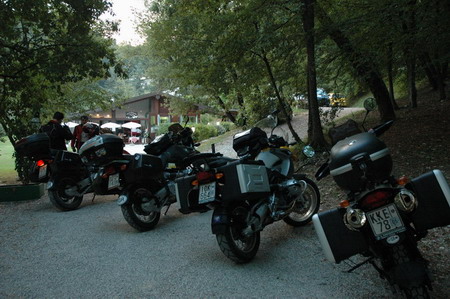 Later in the afternoon we found our stay for the night: Il Bagnolo in the vicinity of Salo, Lago di Garda.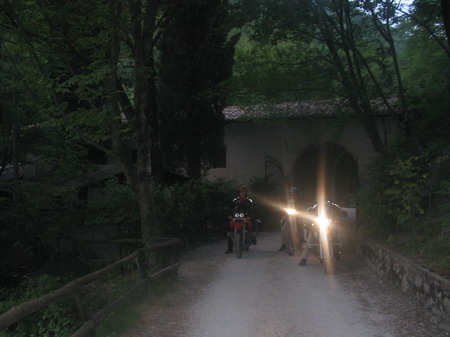 On the way up to our room we had to pass through this little church!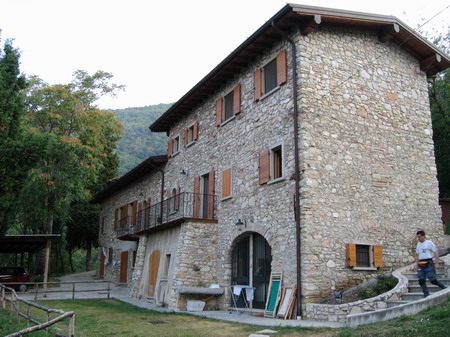 This was where we slept. The other building at the 2nd pic on this page was the restaurant.
---
On to Day 2
Back to the start