Venezia and
Igoumenitsa to Athens! (590km)

So... we left quite early from Tovena, we traversed quickly Passo San Boldo, then hopped on the autostrada for a quick blast south to Venezia.

We embarked at 14.00pm, on Friday, destination being Patra, on Saturday evening around 7 to 8pm. When we woke up the next morning in the boat, we had this sort of conversation during breakfast (and freappe, of course!).

Should we spend the rest of the day in the boring boat, doing nothing, and just ride 235km of motorway from Patra to Athens, or get off the boat at Igoumenitsa and then do some 550km's towards Athens?! We all voted for the second, so we disembarked properly.

The ride to Ioannina was in part through the new Egnatia Odos (in progress), then it was the twisties to Katara Pass (the only... official Greek pass, reallym, and not that high at 1697m!). Right after Metsovo heavy rain started, keeping with us for hours till we passed Karditsa. The rain started again around 80km near Athens, and went with us almost all the way to home...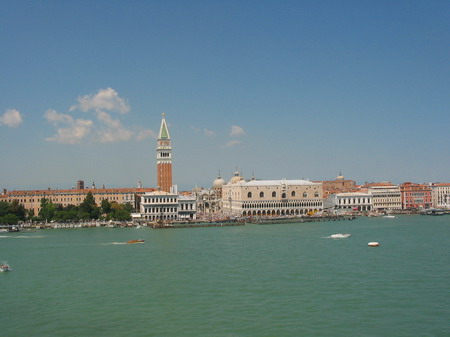 Venezia!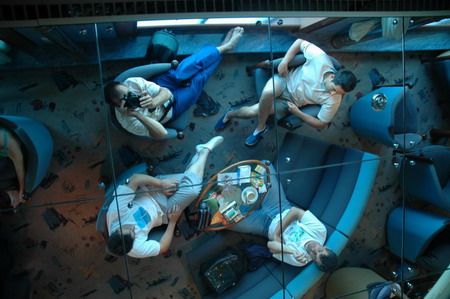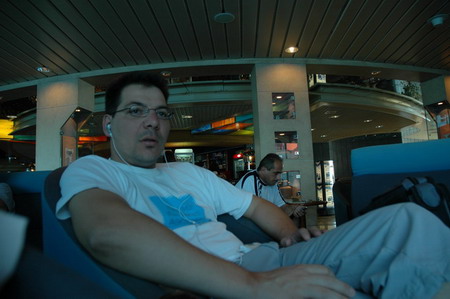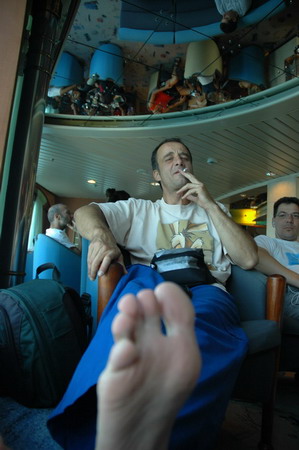 Playing with the cameras in the boat! Relaxing at last (or so we thought!)
Top photo left: Epi (with camera), George, me (looking up!), Pol.
Top photo right: Pol.
Bottom photo left: Epi's lovely (read: smelly!) foot!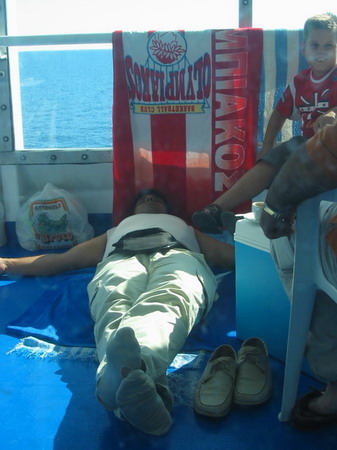 An Olympiacos fan sleeping on the deck!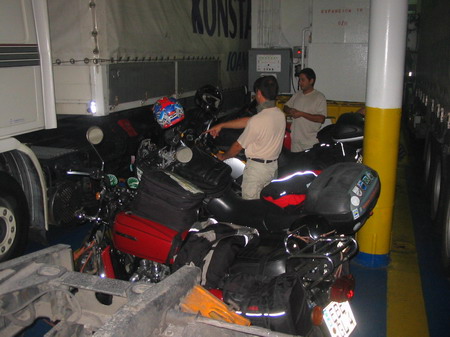 Getting ready to disembark seemed almost impossible with the bikes tucked among huge trucks!
However... we made it safely!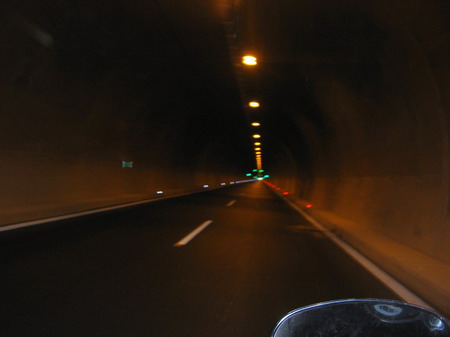 Left: A tunnel of Egnatia Odos. Right: The cross to Ioannina. End of Egnatia.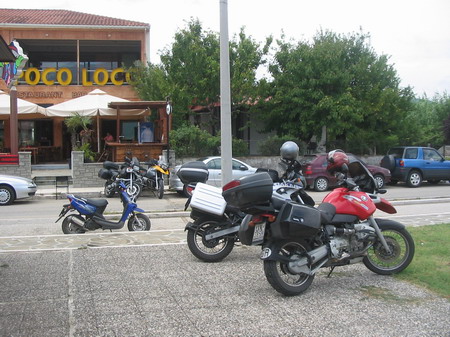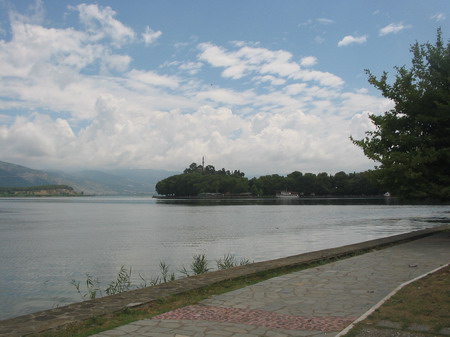 Ioannina. A coffee break at the lake.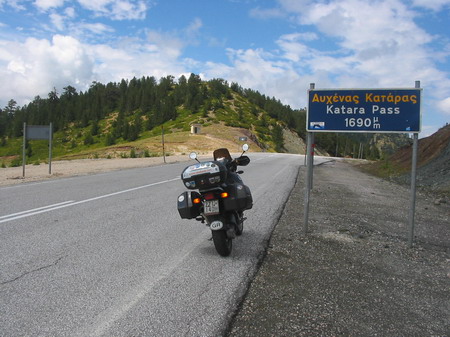 At last I did Katara pass!!!!!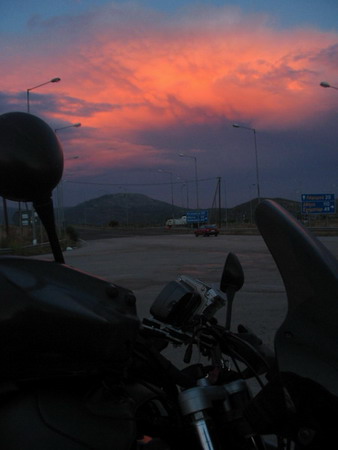 A rare moment of non-rain just outside Levadia, 85km from Athens, 8.30pm. One km after this pic heavy rain started again!!!! 10.30pm I was home!


---
Back to the start