Here are the maps of our trip.


The routes we did are the yellow lines dotted with red arrows showing direcion.
Not shown is the route of "Day 0" from Athens to Patra (235km, motorway) to get the ferry to Ancona/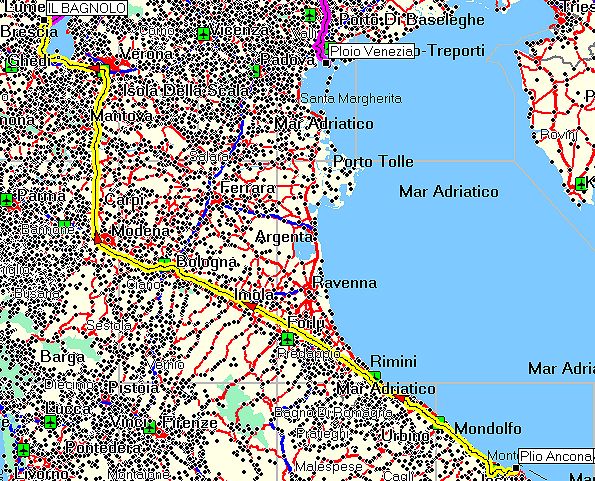 Day 1: Ancona to Salo. Almost all of it on the autostrada.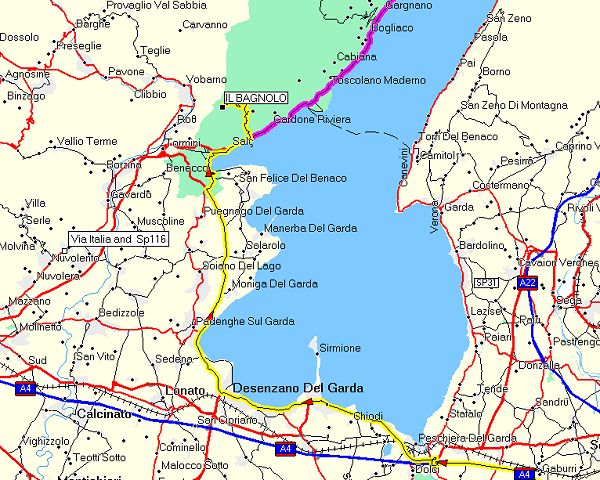 Detail of the above map.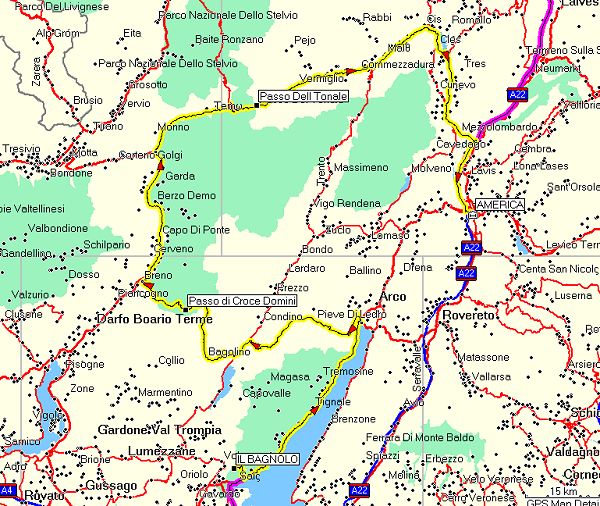 Day 2: Salo, Riva, Lago d'Idro, Passo Croce Domini, Edolo, Passo Tonale, Trento.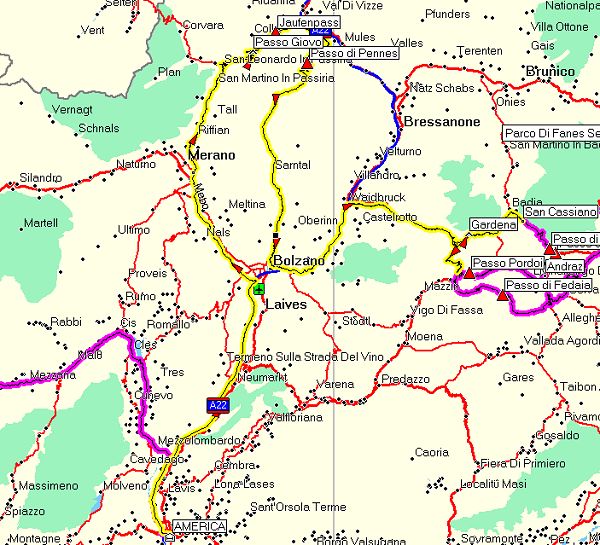 Day 3: Trento to san Cassiano.
The route: Trento (hotel America), Bolzano, Merano, Passo Giovo, Passo Pennes, Bolzano, Val Gardena, San Cassiano.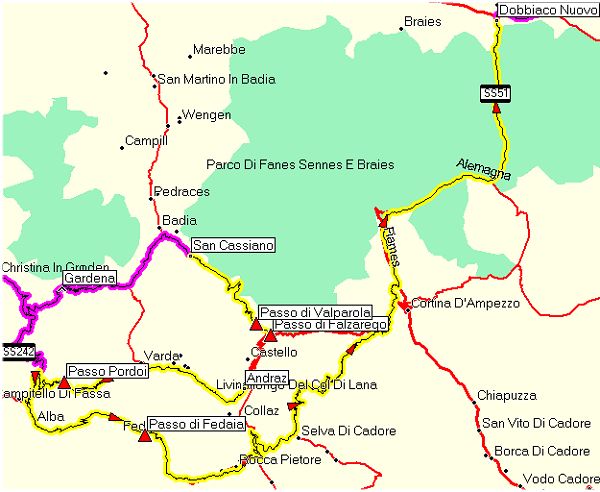 Day 4: San Cassiano to Dobbiaco.
The route: San Cassiano, Passo Valparola, Passo Falzarego, Passo Pordoi, Passo di Fedaia, Passo Giau, Cortina, Dobbiaco.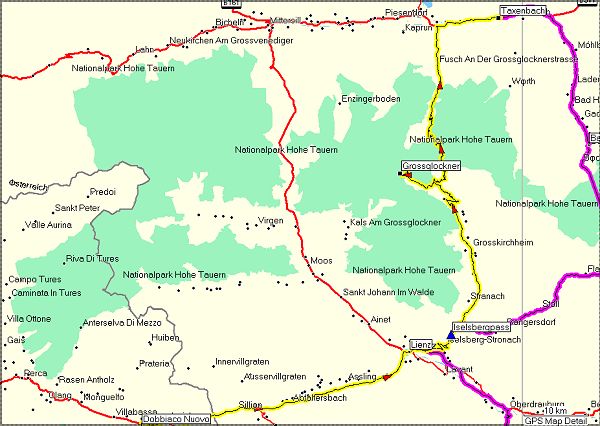 Day 5: Dobbiaco to Taxenbach.
The route took us to Lienz, then to Grossglockner.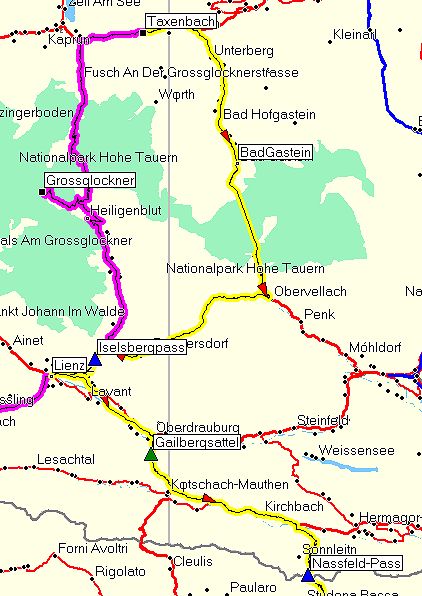 Day 6: Taxenbach to Tovena, the long way!
Part 1: Taxenbach to Bad Gastein, then a short train ride in Tauern. Back to Lienz for lunch, then Nassfeldpass.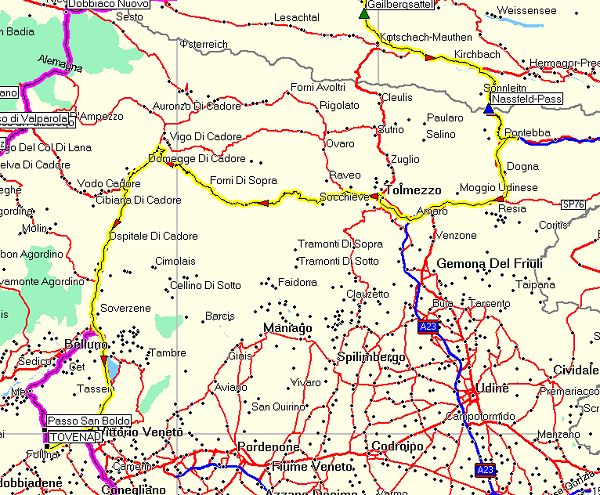 Part 2: Nassfeld Pass to Tovena, via Tolmezzo, Belluno.
Total for the day: 369km's. Arrival at 11 pm!!!!!!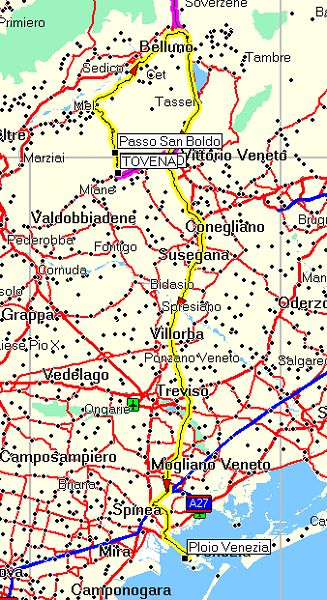 Day 7 of our trip: Tovena to Venezia. We rode up Passo san Boldo, then it was mostly autostrada.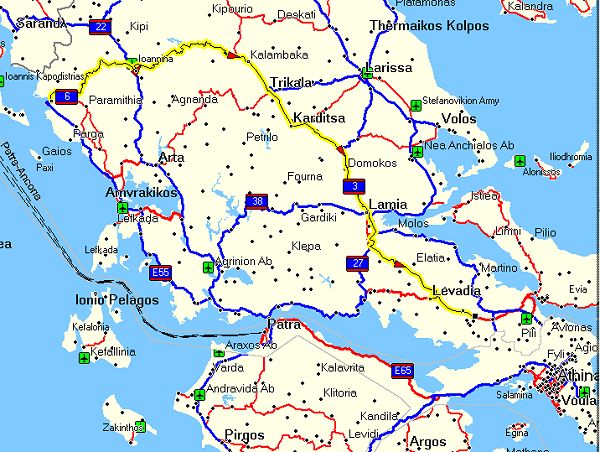 After a night in the ferry, we get off at Igoumenitsa. Another 590 or so km's await us. After Metsovo rain started until Karditsa. Then it started again at Thiva, and kept with us the last 85km's to home!

Phew!