Day 4: August 7, 2007.
Dubrovnik to Split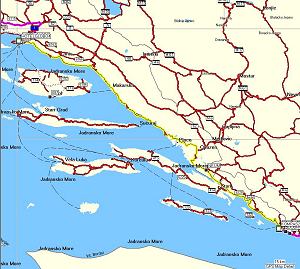 (click on above pic to view it larger. It will open in a new window).
The Yellow line is the route we did.
Another short riding day. Just 215 km to travel and two borders to cross: Following the coastal road of Croatia (the only one so far, actually), you have to cross through a small piece of Bosnia and Herzegovine, just 8 km wide! The little fishing port of Neum is marked on the map, above.

Hotel Kompass was our stay in Dubrovnik while Globo Hotel will host us for two nights at Split.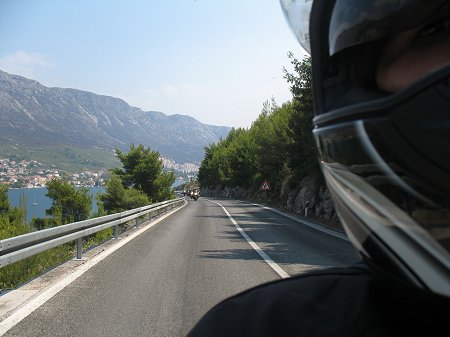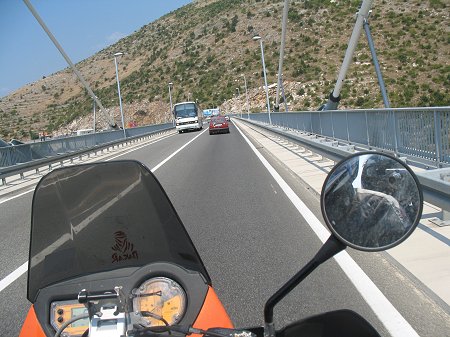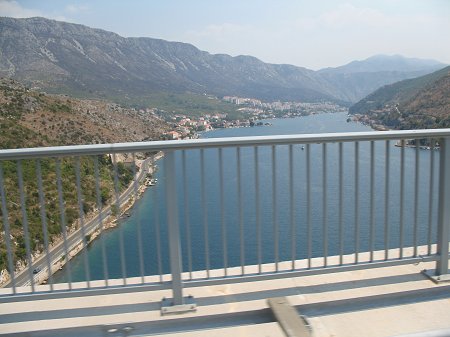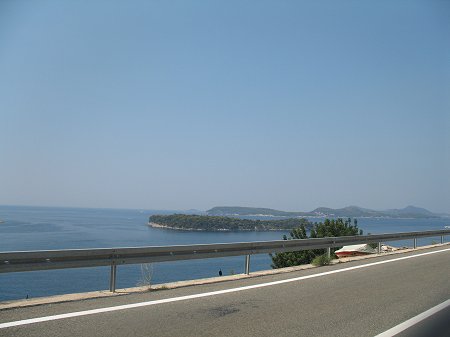 Right outside Dubrovnik, the road north turns spectacularly over the mountain and the port.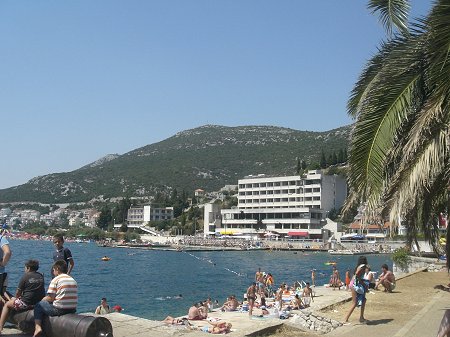 Neum, B&H. We stopped here for an hour, to have some coffee and a panini. We asked about the hotel across the port: Why was it left as it is with the marks of the war clearly visible? The locals answered dryly: To remind us.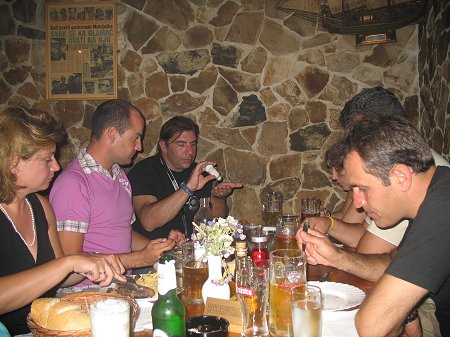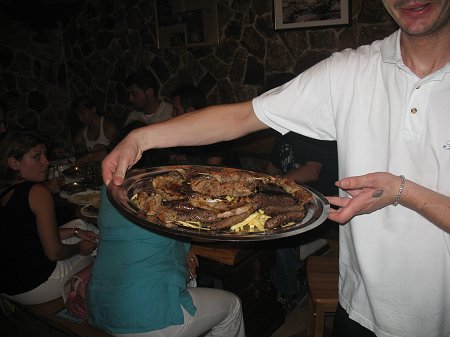 Later the same evening we had some very good dinner at Split's old town. Don't ask what the plate (above, right) was named. It was something like... Croatian to us!


Day 5 in split: We visited Bol beach at Brac island, then Trogir historic town.