Day 4! Friday, July 2, 2010

Today's ride: My tire repaired, Mlada Boleslav, E65 Autobahn, Plavy, Haratice, Zlata Olesnice, Rokytnice, Ride with Peter's maps.

But... before the ride, you can see what the Medieval Hotel looks inside!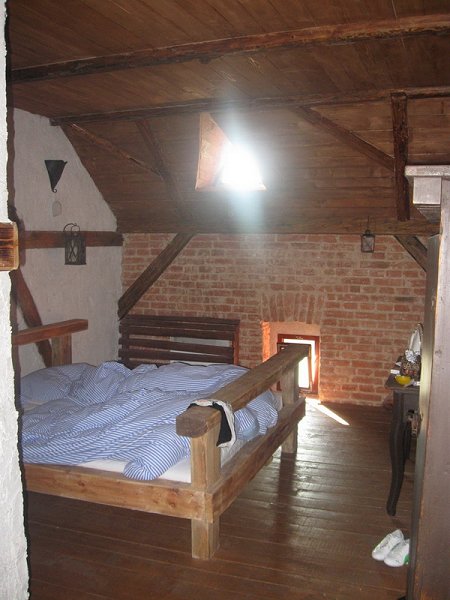 The room is nicely decorated...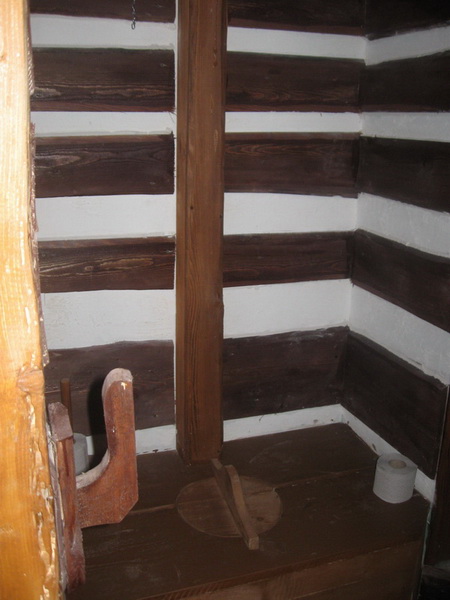 The toilet is wood allover, but behind the wood everything is modern! Phew!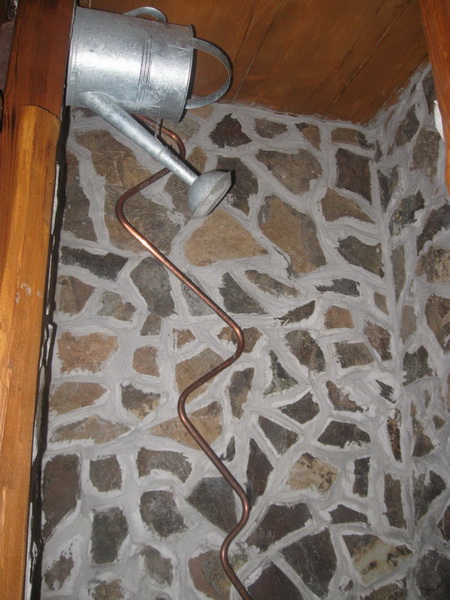 The shower!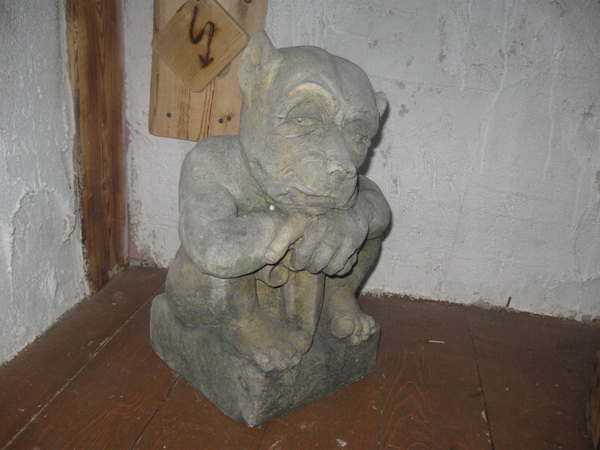 This little "thing" was just besides my pillow!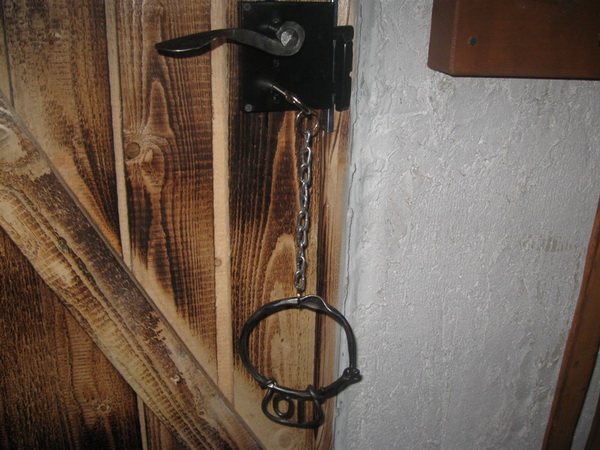 Certainly a key you could never put in your (normally sized!) pocket!!!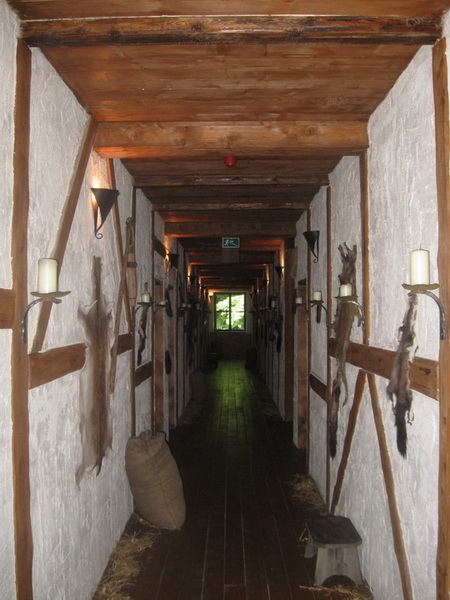 The corridors leading to the rooms from the breakfast restaurant...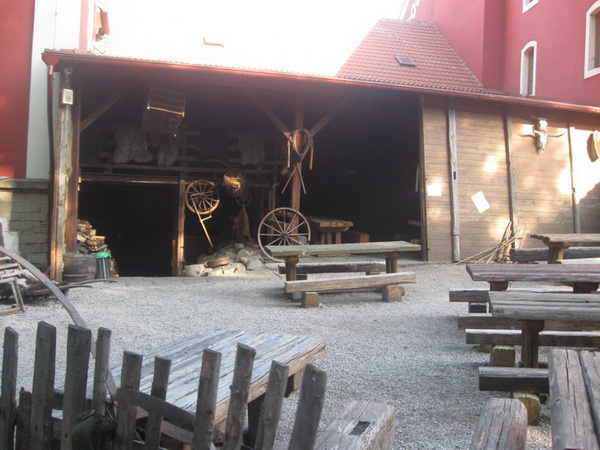 The medieval tavern, outside the hotel...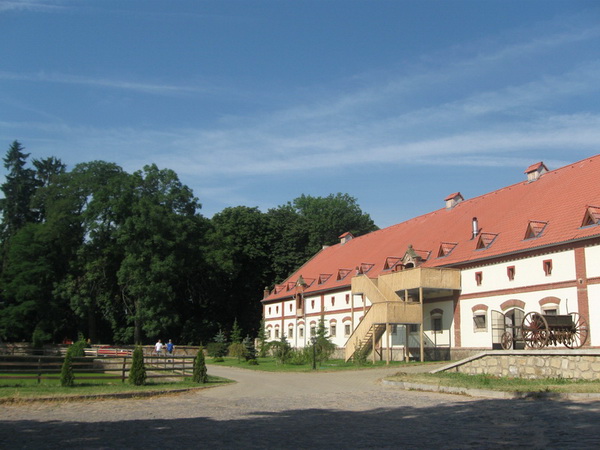 The hotel itself.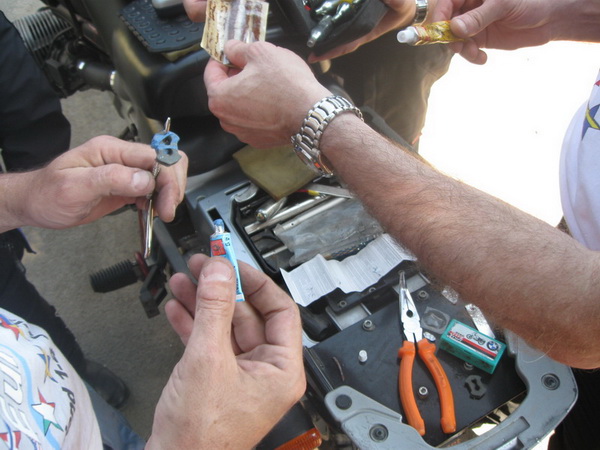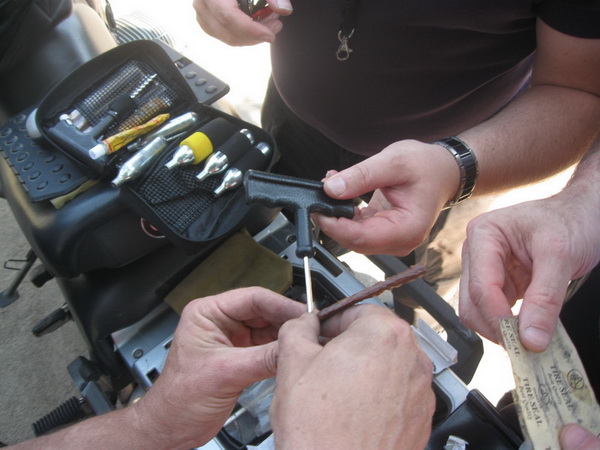 The tire repair! At last... When I tried to move the bike from the garage, I realized my rear tire was flat. So... what do we do? Call our friends for help!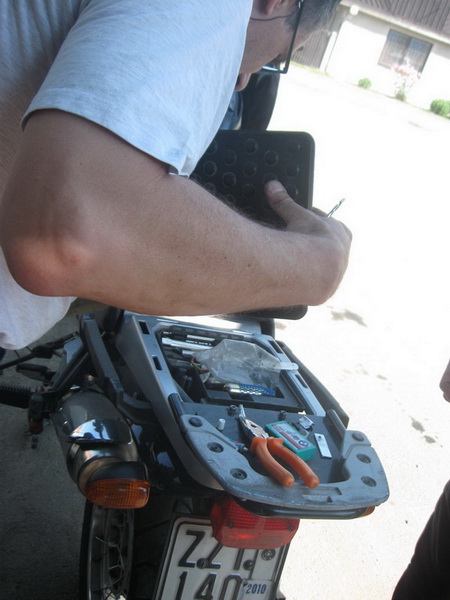 I first tried with my bike's tire repair kit, but it proved that the 12-year old glue was not a glue anymore, not to mention the string things that are supposed to be pushed inside the tire hole...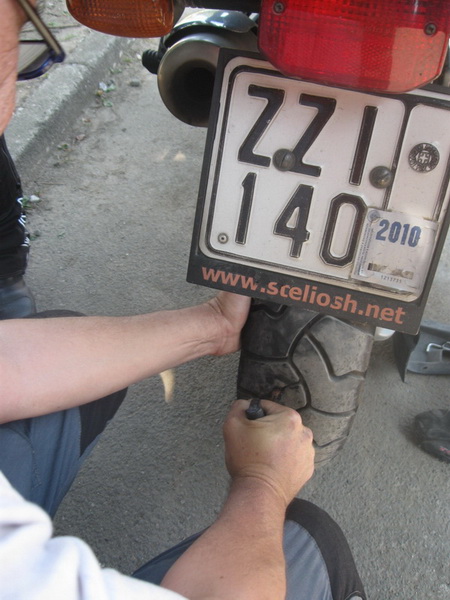 So, someone, who wasn't Guy (WHO IT WAS?!!!!! THANK YOU SO MUCH!) offered their Polo TRK and we did it in a minute!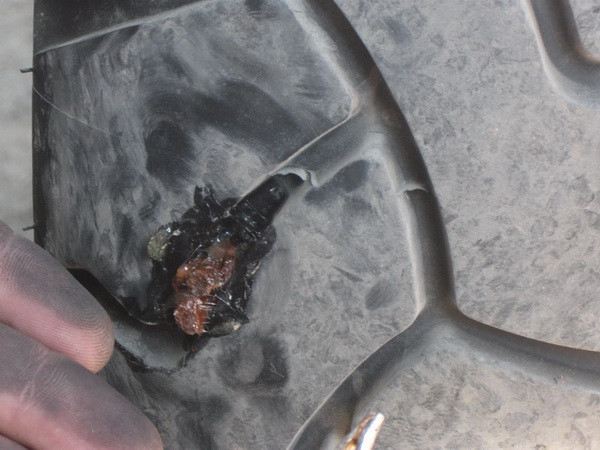 A nice big hole closed! But by the time I cleaned my hands and was ready to ride, everyone was off for the ride. I hastily lost my way a few times, and finally ended up at that huge roundabout at Mlada Boleslav. I circled it maybe 5 times, always trying to follow the GPS, did countless u-turns, and finally I realized I wasn't reading it correctly. But... time had passed, so I skipped half of the route that Peter had made, and hopped on the Autobahn. I found the meeting point at Rocket Nice (!) and there were Paolo and La Signora, who also probably lost the convoy at some point but found the village!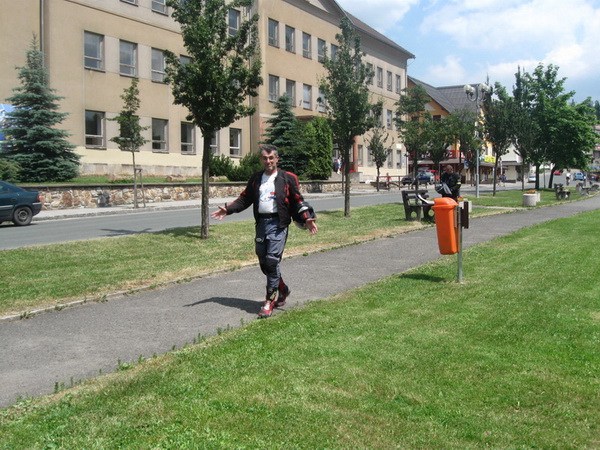 Yes! I'm found! On the way there I did some lovely twisties, but it seems I arrived from the way that the route was going to leave! So what?!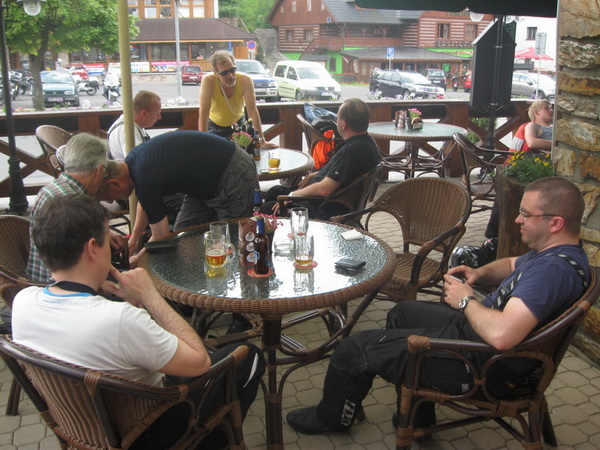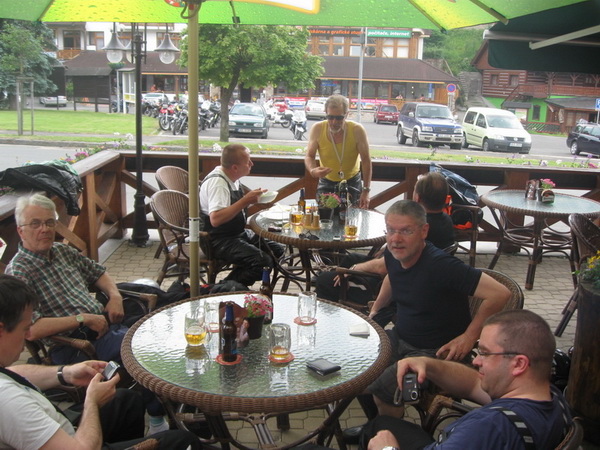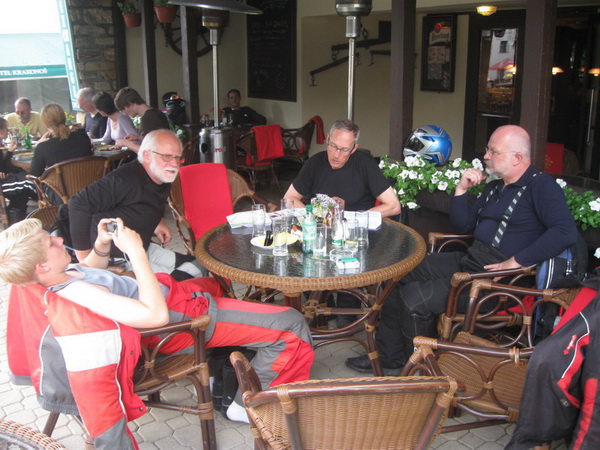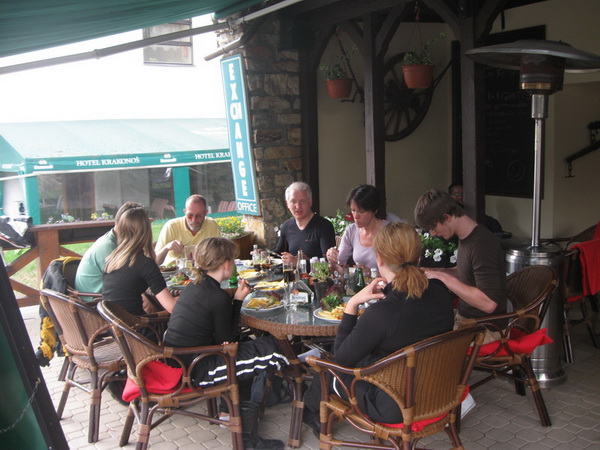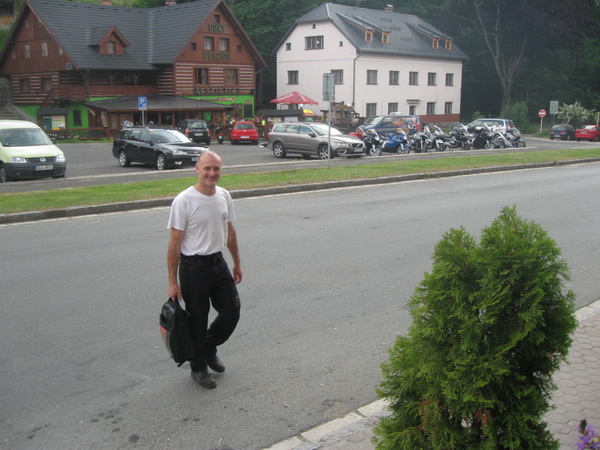 We had some nice lunch, fiddled with the prices... "145 CZK for a plate isn't it a lot?" But it actually was CHEAP! I went to the bancomat and took some money. First 180 CZK, then I realized it was about 8 euros... so I took another 1800 of them! (79 euros said my bank, later!).
Carlo did some shopping!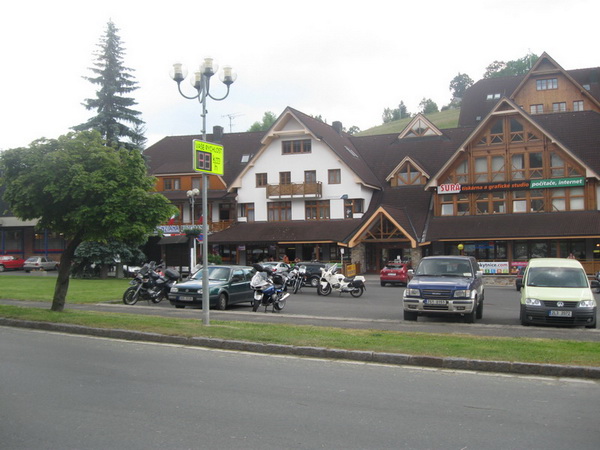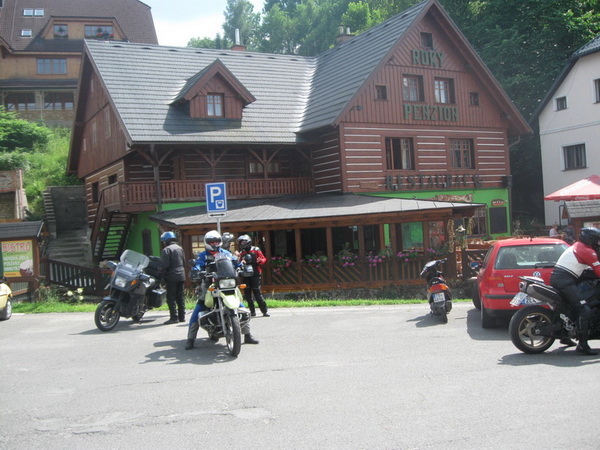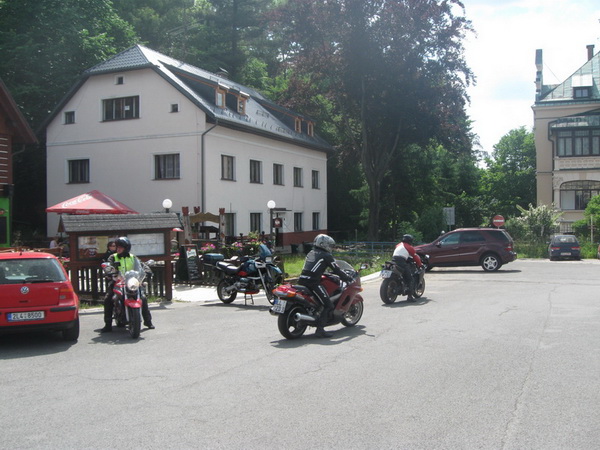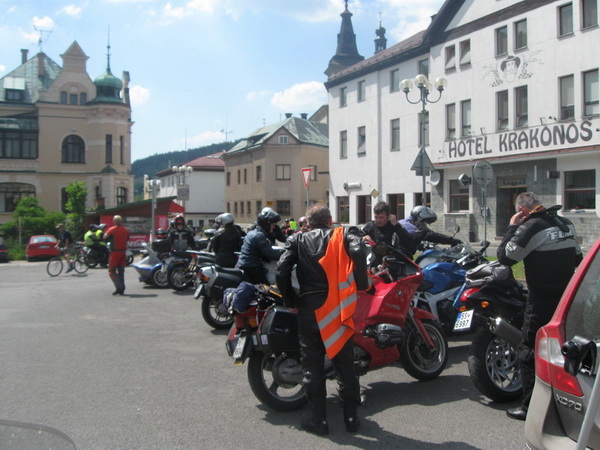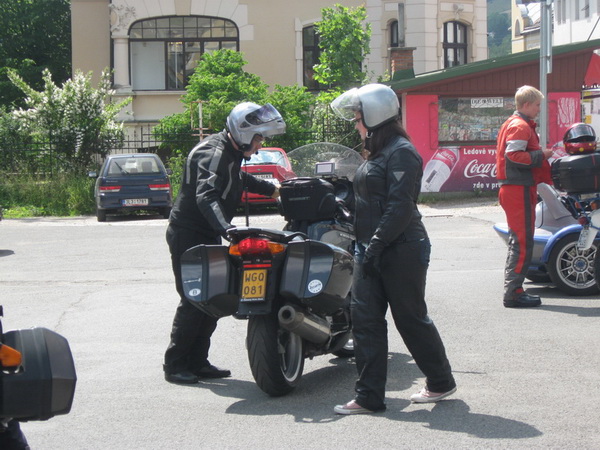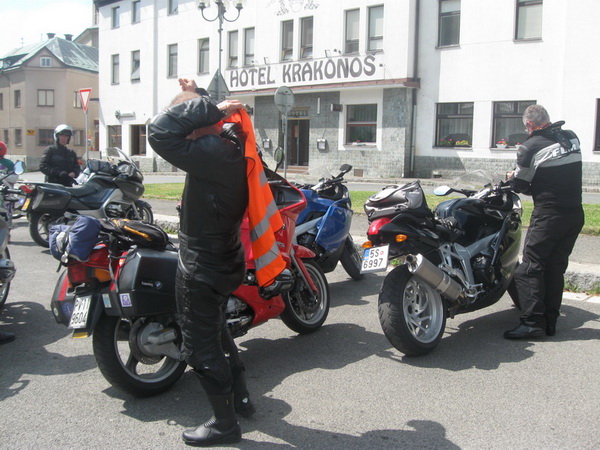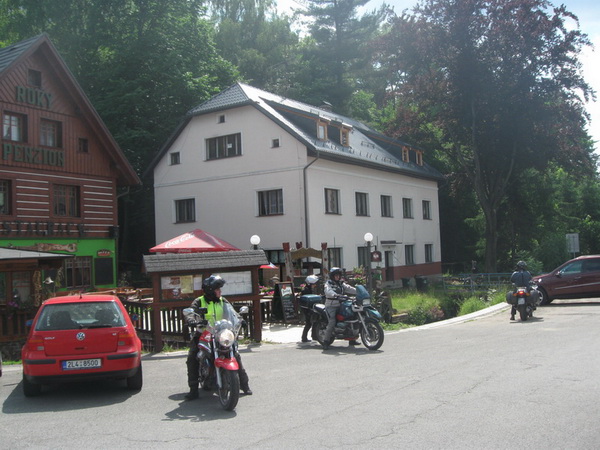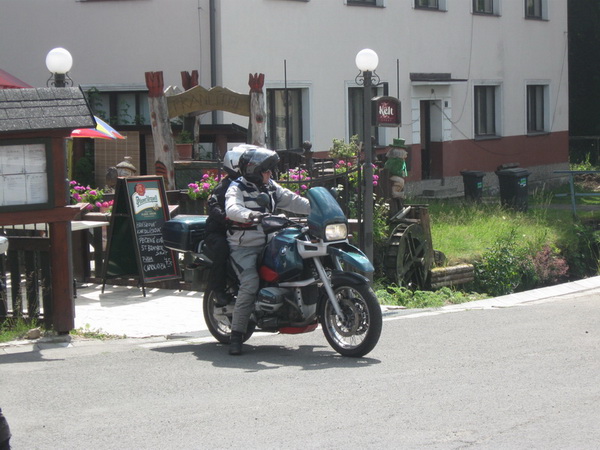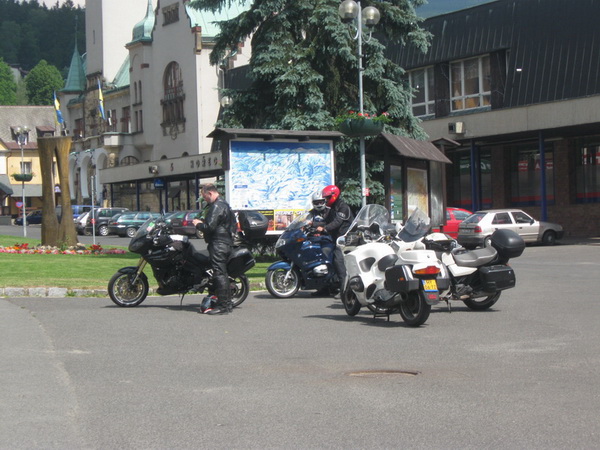 Our bikes were spread allover the village square!



This is how Toby travels with Moni and Tova! First Class, indeed!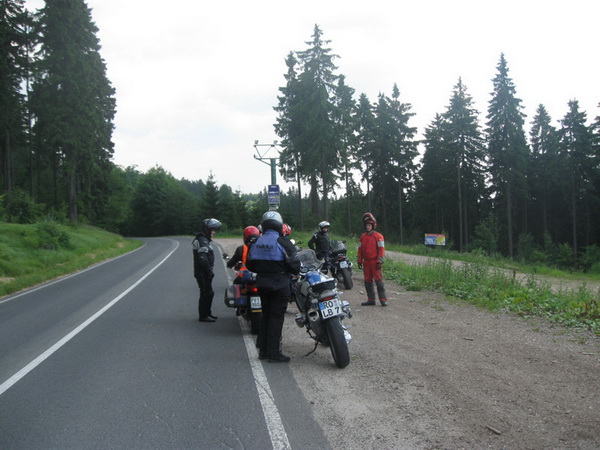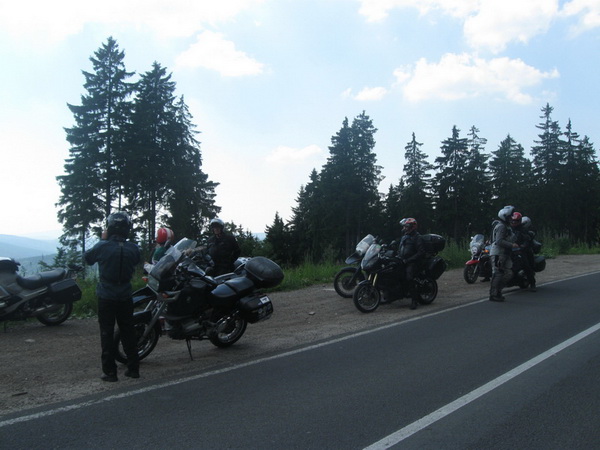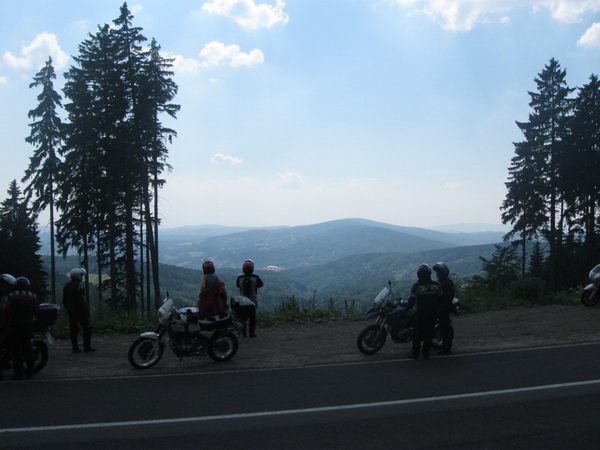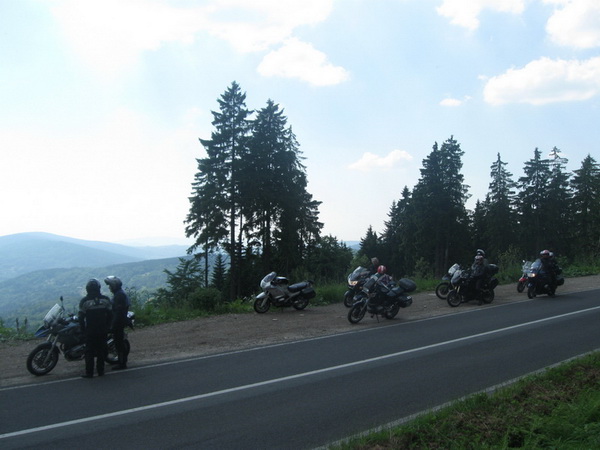 A short stop to view a nice valley...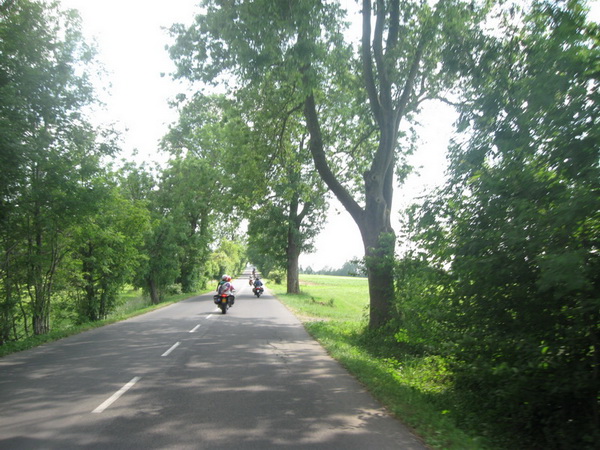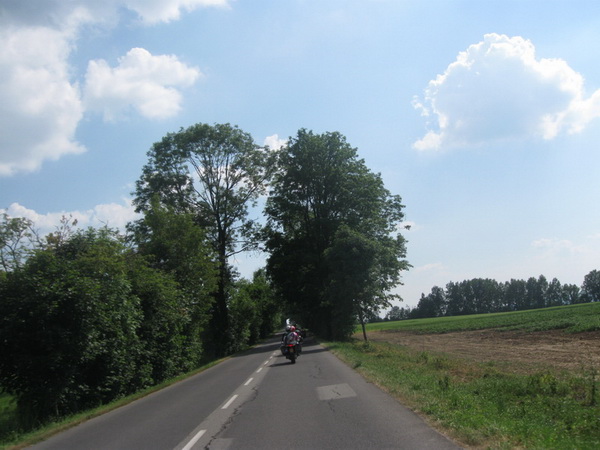 Nice roads, nice company!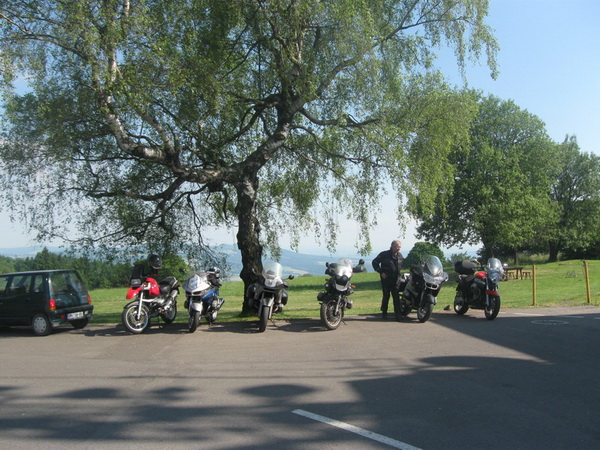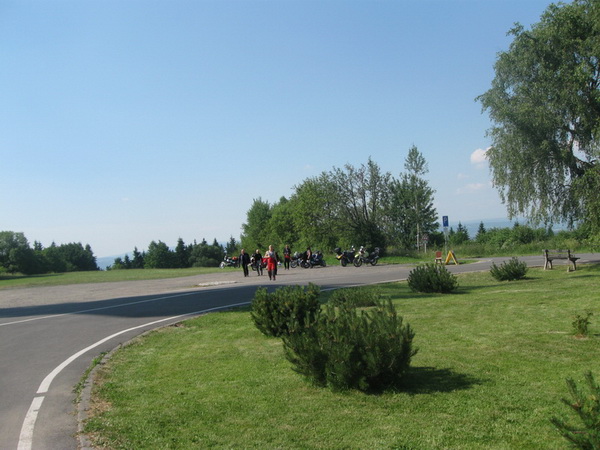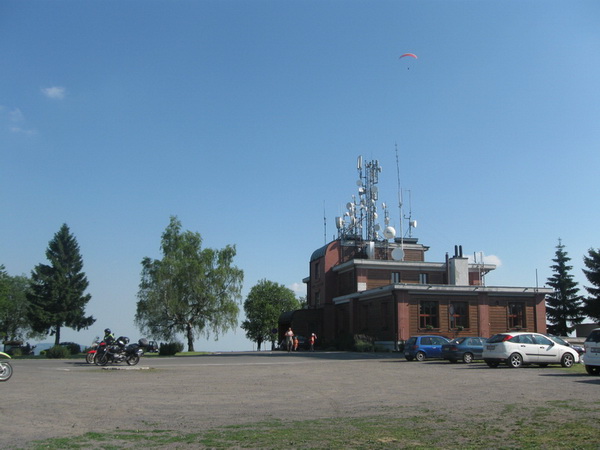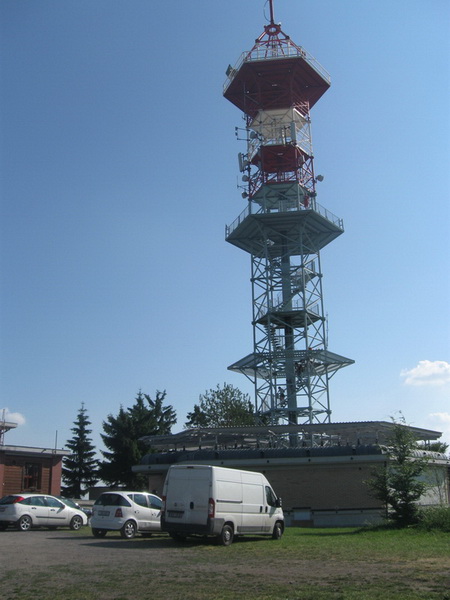 We stopped at this nice place, paid 20 coronas for parking, each, then had some local Cocolla (is that correct?) which resembles something like Coca Cola, only a lot better!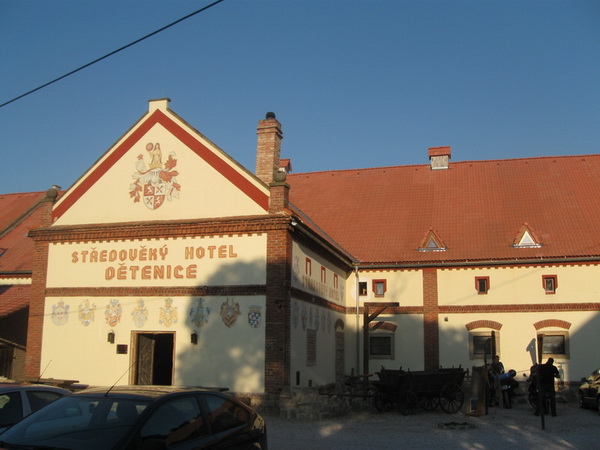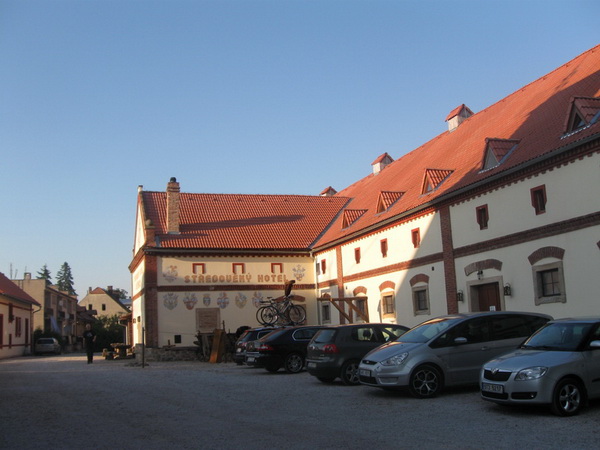 A couple of shots of the front of the Medieval Hotel...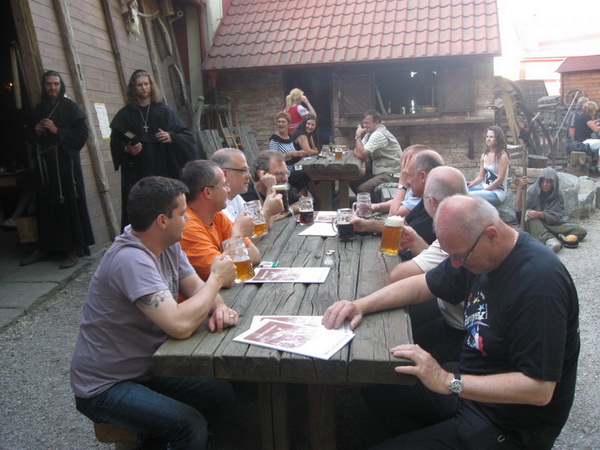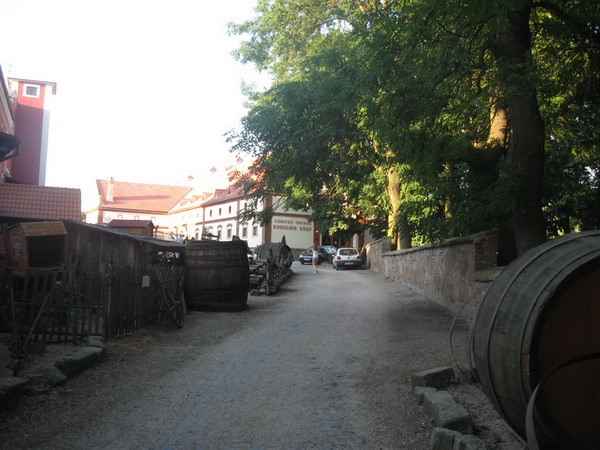 Before dinner, a few stopped at the medieval tavern for a beer or two, while the show was going on behind them!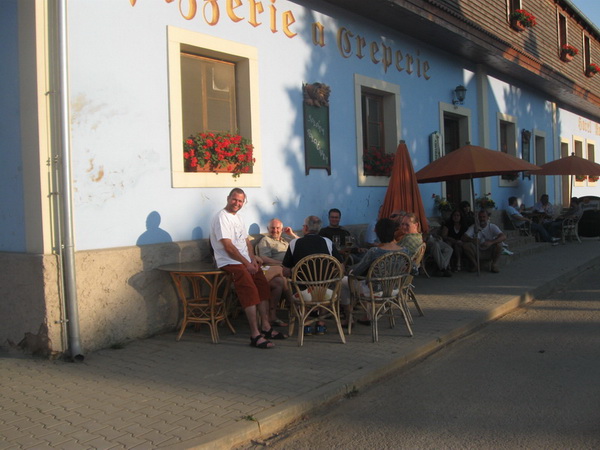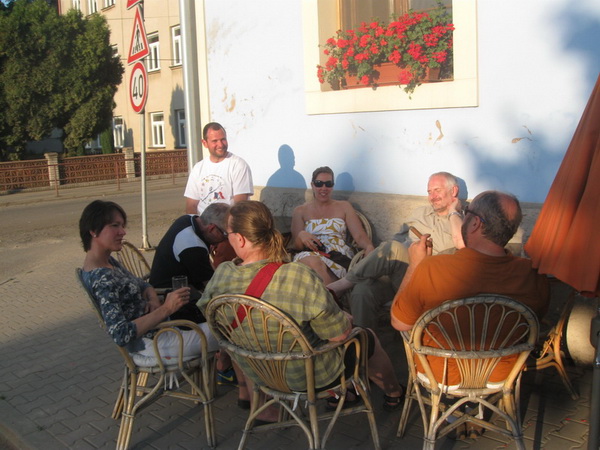 ...while others were having their beer in front of the Rustikal Hotel...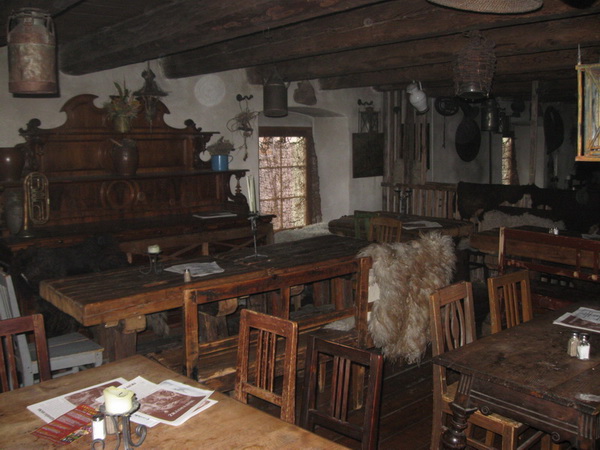 Dinner was at the upper floor of the restaurant. Also nicely decorated!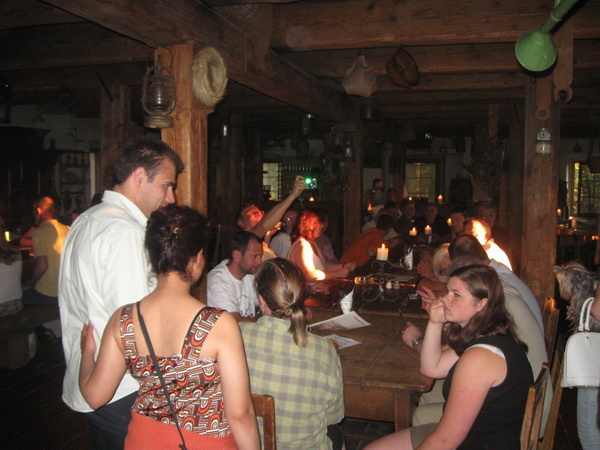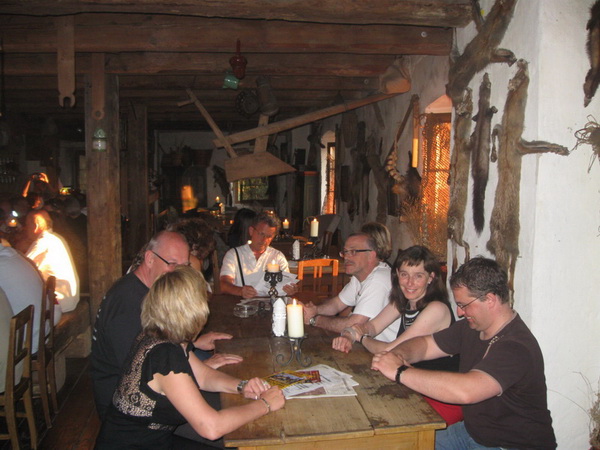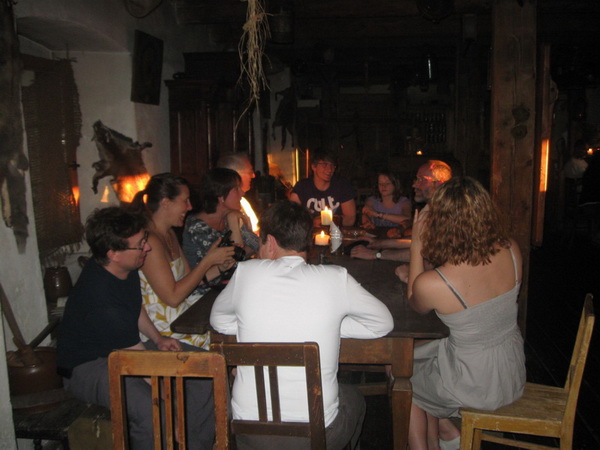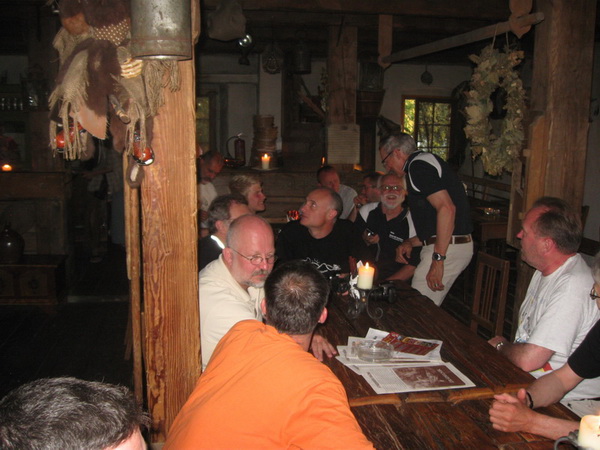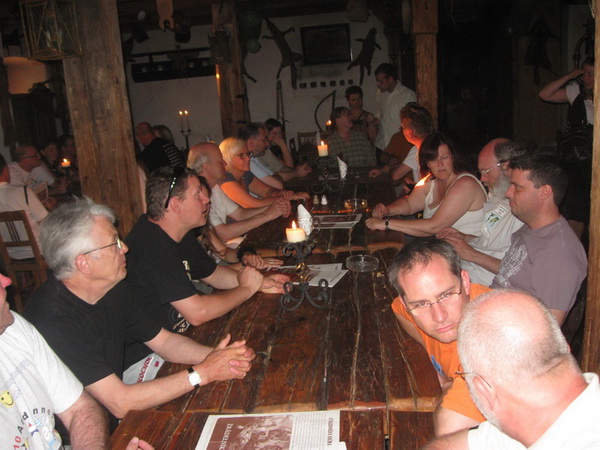 Dinner with good company!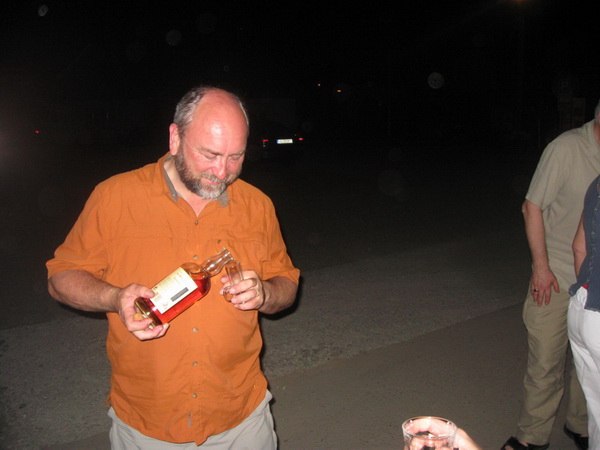 And Darryl trying some exotic malt, later at the Grappa tree...


---
Day 5