HPI Honda S-2000 body for the Losi XXX-SG
(Updated April 18, 2006)
(Click on each thumbnail to view the larger pic)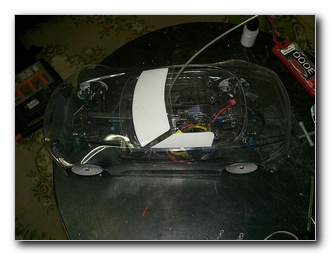 I recently bought an HPI Honda S-2000 body along with the BMW Z3 interior. My main aim was to make a convertible out of it, by cutting the roof off!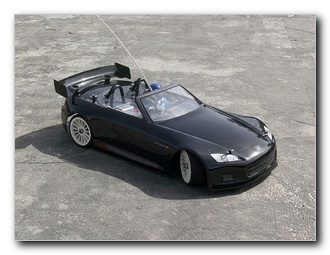 I painted it using my old trusty cheapo airbrush and just Parma's Faskolor pearlescent black.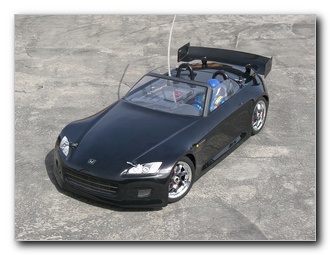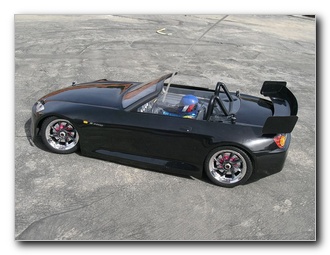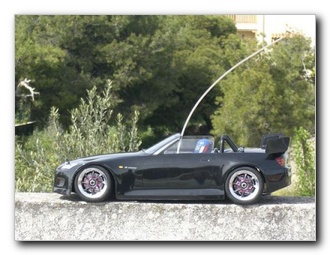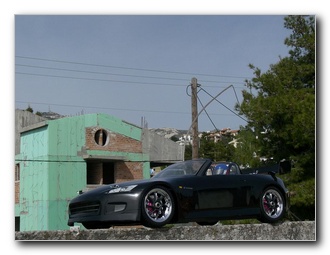 A couple of days ago I went to my LHS looking for small Corrally plugs for the new brushless system, I got for my 1/5 TT bike, and saw these wheels! I knew I had to have them, as I was preparing the Honda body for painting, these days...

The wheels are Hot Works 24mm TM08 model, complete with a pink (of all colors!) disk brake for each wheel! Excellent way to pimp my ride!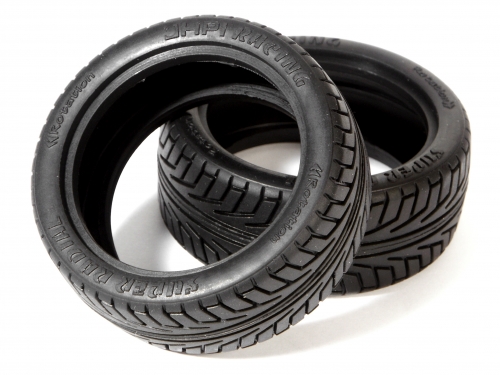 Next thing I knew were some decent looking tires: HPI 4541 V-Groove were a good solution, even though at first I was hoping to find the HPI Advans. Unfortunately, they were not available at my LHS that stocks HPI parts... not to mention that he only had ONE pair of tires only, so as you can see in the pics above, I mounted them only on the left side! :-)
He promised me he will have them tomorrow again in stock!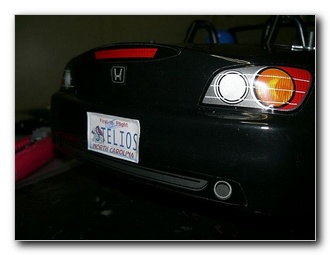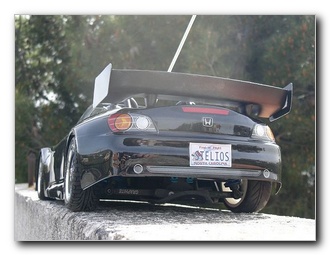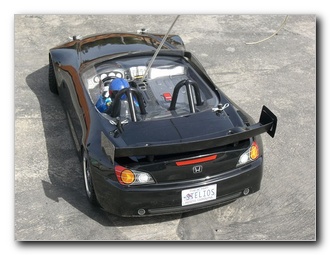 I went to ACME and had my personal license plate made. If you notice the NC plate, well, it's made to honor my best friend who has moved to that state of the US!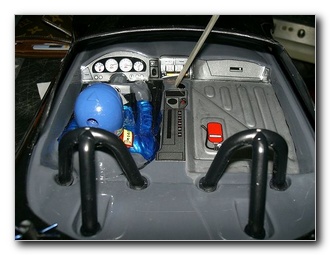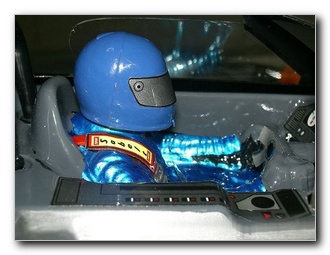 Finally, I did some detailing in the interior, adding some colors here and there. Of course I used HPI supplied excellent interior decals for various things in the cockpit, like the facia, driver details, a fire extinguisher etc etc!
---
Back to the Losi main page!