Team Losi XXX-Graphite
Update October 8, 2005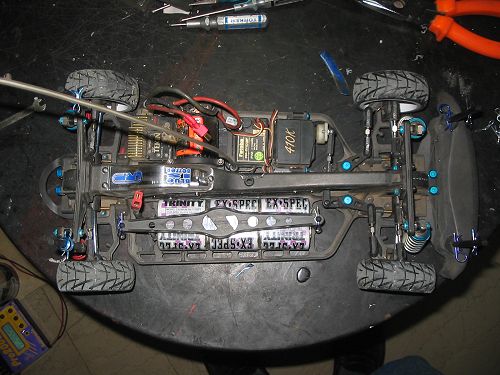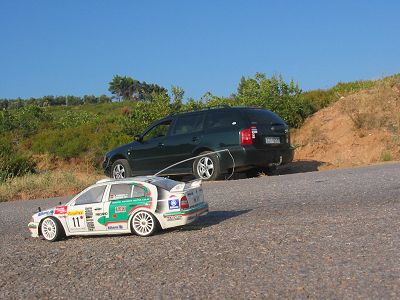 I bought this car used from the Greek Touring Car Champion of 2003 AND 2004, Harry Katikas!

Needless to say the car was in a shape that was BETTER than new! It also came with a host of useful accessories and not bling-bling ones! So, it is full of titanium and aluminum screws and bolts, plus an aftermarket center diff and pulley and belt. Of course Harry was kind enough to give me all the spares he has used or not used for this car, since this year he is racing with an X-Ray, and the Losi stuff would be useless to him.

So, I got this car which was a bare chassis with no wheels, electronics and body. And that's exactly how I wanted it to be...



The electronics were removed straight from my Lazer ZX-R buggy. A Futaba T3UCP (also known as FF3) guides an FPR103F 40Mhz receiver and a Futaba FPS-9401 steering servo. The ESC is the trusty (and not rusty!) Tekin 411G, which can barely fit in the small space provided for it by Losi! I have seen the modern trend that wants every electronic r/c device become smaller and smaller every day!

The motor is a Reedy Oscar Jansen signature 12X5. The wheels came preglued with tires and are Fast Tires some hard compound. The first body I used was stolen from my Tamiya FWD Corolla, which was the Carson Skoda Octavia WRC! And of course it was more appropriately serving on top of a 4WD chassis!

At a recent excursion with my friend Pavlos, we took the Losi with us, found a decently wide, clean and deserted road and ran the guts out of the car!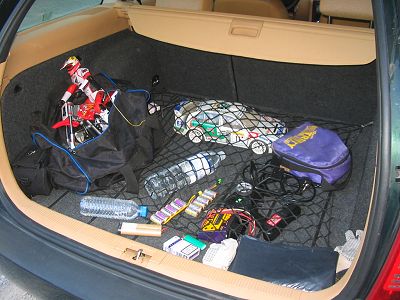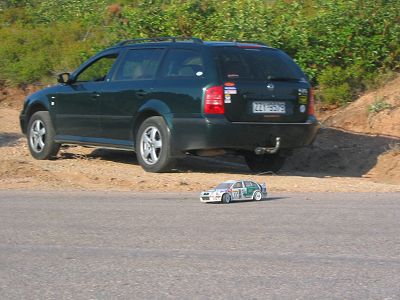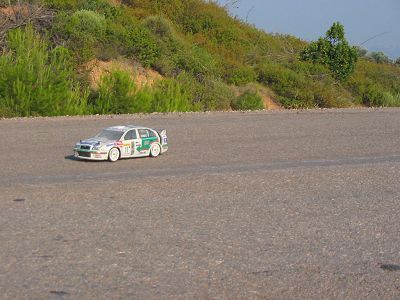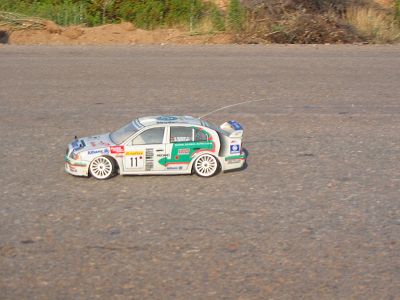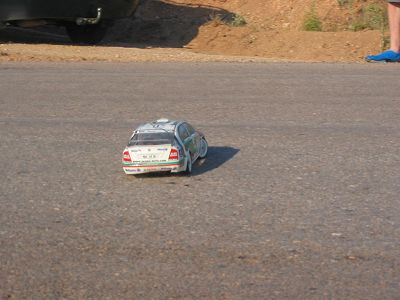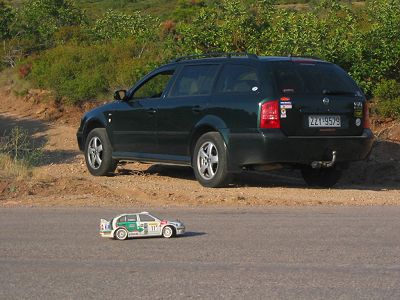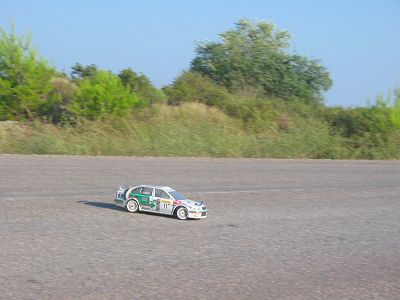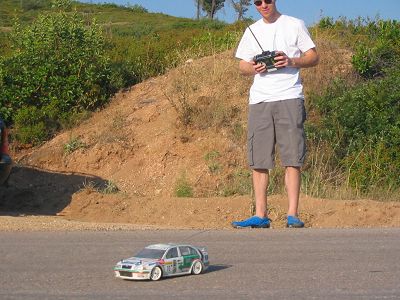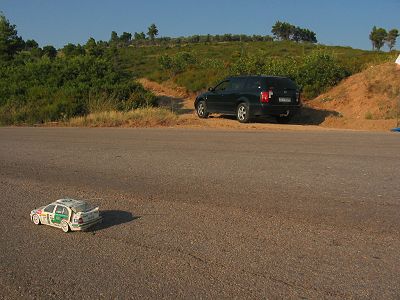 What a decet person loads in their (real) Octavia?! A Ricky Carmichael r/c bike and a Losi/Skoda 4wd car. A few batteries come in handy, as do a couple of bottles of cold water. It was July, remember!
What the Ricky bike did? We took a few pics and a couple of videos as well. All are set in Ricky's own page.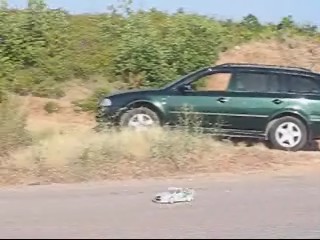 Of course we took a small video! It's WMV, 5.4mb and 1.23min! Enjoy! (Right click on the above pic).
---

What the Team Losi XXX-Graphite looks like today?!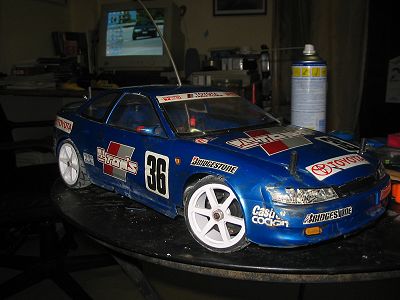 The Skoda body started looking too beat-up, so I just punched four new holes on the old but decent Tamiya Corolla.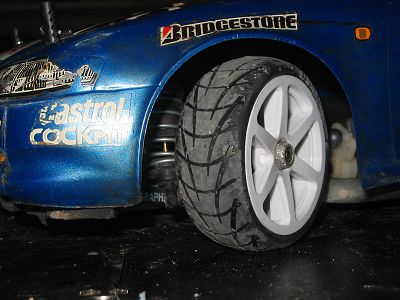 The wheels and tires are Kyosho's pre-glued 6-spoke affairs. Nice looking, too! Next project will be a Nissan Silvia drift car, complete with body-kit and in pure white color.


---
Update December 14, 2005
---
Update April 18, 2006: A Honda S-2000 body!
---
Update April 2, 2006: Racing the Losi!. Look for the yellow Taxi!!!