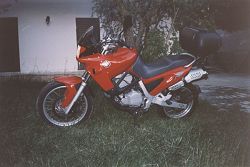 After a thorough wash, in my garden...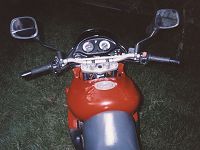 The riding position is very comfortable in city use. Unfortunately, I have yet to see a road out of than the city limits!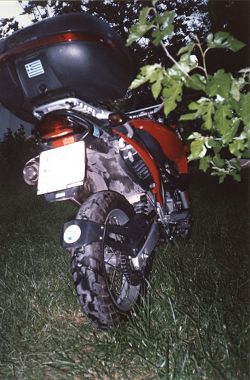 The Nonfango 46 lt. topcase proved to be watertight and can easily hold two fullface helmets in it.

Not much really! As you remember, this bike was bought used with 14700 kms on it already. At 15000 kms, I bought an original oil filter and three liters of Bel-Ray 20W50 semi synthetic oil, and changed them on my own, using the bike's tools.